Huebie and I are actually going out tonight! I can't remember the last time I went out to celebrate the new year! Super excited to spend the evening with some of our besties in our wonderful city.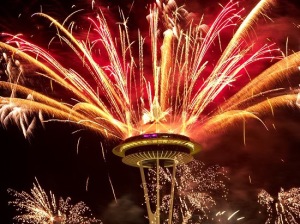 Our friends live right downtown by the Space Needle so we'll be watching the fireworks from their rooftop.
Wishing you a very happy 2014!