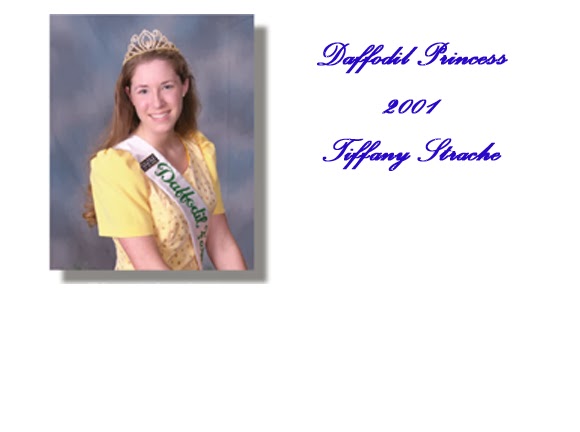 My sweet blogging friend Louisa from Our Family and Abruzzo included me in the confessions of a blogger series.
Here are my confessions:
1. When did you first start blogging and why?
I started my little ol' blog in March of this year to share my love of baking. My blog started out as Love at 350 Degrees, but I felt that once I started writing, I wanted to write about more than just cooking and baking (I'm really not much of a cook, but a pretty good baker 🙂 ) So I thought and thought on a new name, and actually my hubby came up with A Touch of Grace. Grace is my daughter's middle name and since I wanted to share a little about her on this blog, A Touch of Grace it became!
2. Have you had any past online presence?
Not unless you consider this little jem of a photo out there on the WWW a presence.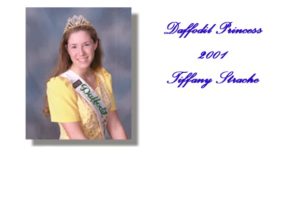 3. When did you become serious about your blog?
I think I knew from the beginning I wanted to have a presence in the blog community. I love writing about all sorts of different topics and have an idea of where I'd like to take this little blog, but finding the time is difficult. So I'm just continuing to write about what I like and having fun with it.
4. What was your first blog post?
My first post was "The Start of Something New," and my intro to the blog world. Along with my favorite protein bar recipe.
5. What have been your biggest challenges blogging?
There are 2, ok maybe 3, things that have been challenging for me:
– Finding the time to not only write, but reach out to other bloggers, make changes to my site, explore different affiliate and blogging opportunities. Just finding time in general. Being a working mom, when I get home from work I want to spend as much time with Little A as I possibly can. I feel guilty if I'm not devoting all my attention to her. Because of this, I haven't been able to grow my blog like I've wanted to, nor have I had the time to devote to projects I want to do.
– The comparisson game. I'm sure we all have, at some point, compared our blog to other blogs out there. I know I have, and still do. There are some wonderful blogs, and bloggers, out there and I am at times envious of them. I want my blog to be successful like their's. I want to have the time to do all of those wonderful projects they do.
– Not getting offended when I'm not feeling supported by others. Blogging can be such a confidence booster, but you can also take some hits to your ego. Sometimes it can be tough, but it's helped me put things into perspective and I know, in time, I'll be able to take this blog great places.
6. What is the most rewarding thing about blogging?
The friendships I've developed for one. I haven't made too many yet (I'm a little shy with reaching out) but the ones I have made are so important to me and I really do value those who come to my blog every day to read, comment, etc.
Also, being able to utilize my writing skills. I spend most of my work day on email. It's all business and not a lot of pleasure. My blog is my happy place where I can write about what I want, how I want. I love that!
7. What is the most discouraging thing about blogging?
Louisa said it best when she said it's disheartening when people you know are dismissive of your blog, or not supportive. I think a lot of people don't understand blogging and that's ok. What I don't understand is people's inability to take 5 seconds to come over and like my blog's Facebook page. Even if you don't know what a blog is, friends support each other. It has actually really made me sad and depressed at times. But I'm trying not to focus on those people and focus on those who have liked my page and who do come read my posts. I truly value those people. THANK YOU!!!
8. What is your lasting inspiration or motivation?
My daughter is my inspiration and my motivation. I'd love to make this little blog grow into something bigger and make a living off of blogging so I can spend more time with her. That would be my dream job. I'm inspired by my family and things I see around me, as well as other bloggers out there. My hubby has been so supportive of my goals with A Touch of Grace.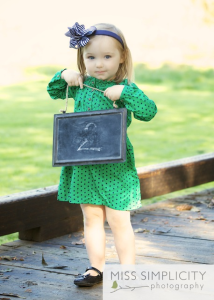 My inspiration
9. What is your blogging dirty little secret?
I don't think I have one. I'm not very tech savvy so making any changes to my blog is very time consuming for me (not much of a dirty little secret really).
10. What is your current goal as a blogger?
I have a lot of goals with this blog, but right now I think it's just to expand my reach and keep my loyal readers interested. I really appreciate the readers I have and want to continue to publish good content for them. I'd of course love for this to become a full-time job.
11. What is your favorite blog post and why?
My favorite post is probably "How we've lost the art of friendship." I think about this post quite often when I'm missing my friends or feeling like I haven't been making as much of an effort with my girls. It's hard when you have children, but we all can spare a few minutes just to reach out and connect with our friends.
Thanks so much Louisa for tagging me in this! I hope y'all learned a little more about me today.