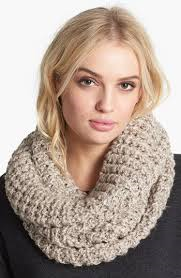 Yay for Friday's! With Christmas soon approaching (I think there's 40 or 41 days left, yikes!) I thought it would be good to name a few fabulous, and inexpensive, gifts for those ladies in your life. I'll do one for the gentlemen next week. And all of these items are under $50.
If you're anything like me, I love to get clothes. Ever since I can remember I've always had some sort of clothing item on my Christmas list. I don't necessarily ask for pants or tops from my parents or hubby anymore, but a good scarf is always at the top of my list these days. They are such an easy gift to give and there are so many options for under $50.
I showed you this scarf last week.
It's an infinity scarf so it's super easy to style, and will keep you cozy and warm this winter. I'm all about cozy these days. And it comes in multiple color options.

And this crinkle infinity scarf could be worn year round. Lots of great color options and you can get 2 for $38!
If you love your rain boots as much as I do (I talked about them last week) these would be super cute sticking out of your boots.
And not to mention your entire foot would be as warm as can be! My feet got a bit cold when I wore my boots to the Hawks game a few week's ago, so I will be asking for a pair of these for future game days.
I love lip gloss. I don't wear it often, but I have quite a collection.
This lip gloss is fantastic and comes in many different colors. Plus you can get 2 for $15! Give them as a pair, or split them up and give them with one of the fabulous scarves above.
Before you apply your gloss, you should exfoliate your lips with this:
The Lip Scrub exfoliator smells so yummy and will help eliminate dry and flaky skin.
Then you hydrate:
The Lip Slip is super moisturizing and works immediately. Your lips will be so soft and kissable! We tend to neglect our lips, but with this scrub and hydrator your lips will thank you.
We all love jewelry don't we ladies?
These Lindsey bangles are on sale right now and are so fun.
I've recently discovered Kendra Scott. Her jewelry is fabulous! A little on the high side for me, but then I found these lovelies:
I'm drooling over these Dora Drop Earrings. There are a few other color options but I really love the green. What a statement these would make. They are just over my $50 limit, but so worth it.
I'm not an iPhone user, but I know that y'all love your fancy cases.
And what lady doesn't need a fabulous overnight bag.

I'm pretty obsessed with this Oversized Tosca Tote. What a great bag to take with you for a weekend getaway. The red one is on my Christmas list this year. Life's too short to use your old high school gym bag (like I still do, ahem).
I could go on and on about great Christmas gift ideas, but I'll stop there. Next week I'll give you all some great ideas for the men in your life.
Have a fabulous weekend! I'm off to run my 11 miles!