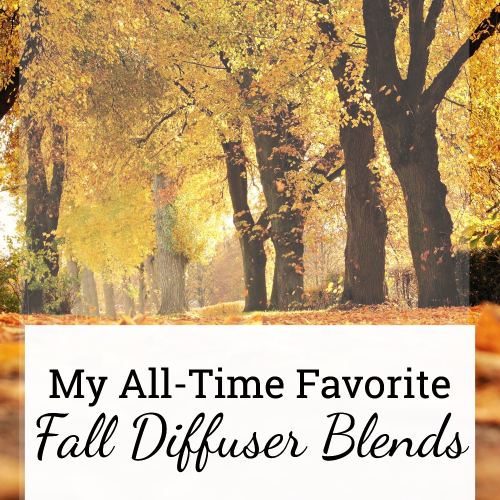 These fall diffuser blends are a non-toxic way to make your house smell amazing during the fall season!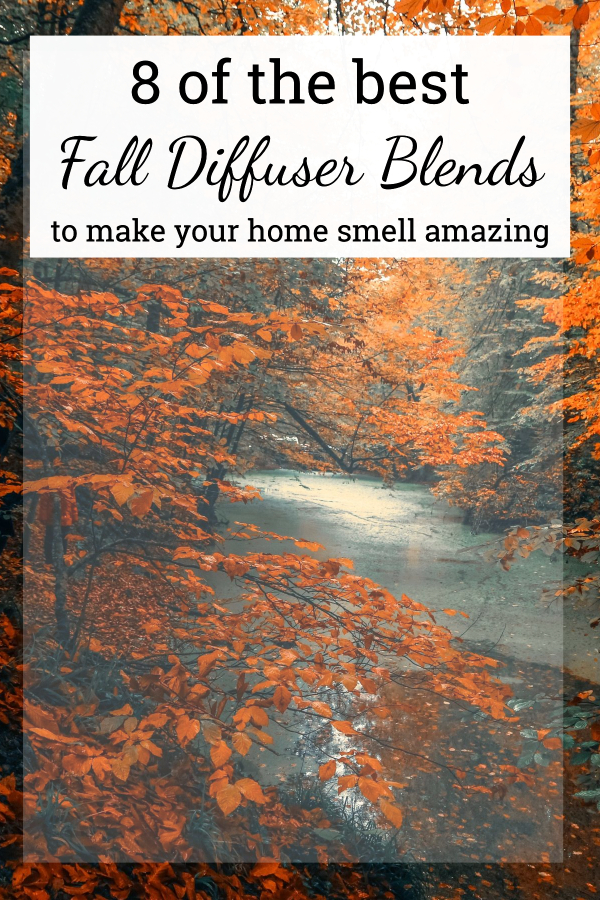 Even though fall is a few weeks away, I consider September the start of fall. And I cannot tell you enough how much I love fall! I'm ready for all the cozy sweaters, warm drinks and boots! Oh, and all the fall scents!
One of my favorite things about fall is all the fall smells! And having those smells be non-toxic is even better!
Did you know scented candles could possibly be one of the most toxic things in your home? Many candles are made from paraffin wax, which releases toxic chemicals, including benzine and toluene, into the air when burned; both of which are known carcinogens. On top of that, may candles have wicks which contain lead, which release 5 times the amount of lead considered hazardous for children (source). I could go on and on.
Sometimes I miss those days of ignorant bliss, where I didn't know about all the harmful chemicals, but alas, I've grown wise and educated myself on toxins, in order to provide my children a better, chemical-free life.
But I digress….
I think fall and holiday scents are my favorite. And these fall essential oil blends top the list of must diffuse every year starting in September.
Here are a few of my favorite essential oil fall diffuser blends that smell amazing.
Spiced Cider
5 drops Orange
3 drops Ginger
2 drops Cinnamon Bark
Falling Leaves
6 drops Orange
1 drop Ginger
1 drop Patchouli
Pumpkin Pie
5 drops Cinnamon Bark
1 drop Clove
1 drop Nutmeg
Crisp Morning
3 drops Orange
3 drops Patchouli
1 drop Clove
Apple Pie
3 drops Balsam Fir
2 drops Cinnamon Bark
3 drops Citrus Fresh
Hike in the Woods
4 drops Balsam Fir
2 drops Cypress
2 drops Sandalwood
Spiced Chai
3 drops Cardamom
2 drops Cinnamon Bark
2 drops Clove
1 drop Ginger
Cozy Fire
4 drops Balsam Fir
2 drops Cypress
2 drops Sandalwood
I have these fall diffuser blends on repeat daily. Currently, spiced cider is in the diffuser and tomorrow I'm planning on diffusing something more warm, like hike in the woods.
Orange essential oil is key for so many fall smells, which people find surprising. But it's a very mild scent and adds a little punch to the blend. Cinnamon is also another amazing scent that is well associated with fall and baking.
I also love using different oils, like ginger and nutmeg. I typically use them for baking, but diffusing them, when I'm not doing any fall baking, makes the house smell like fresh baked goods. And this is the time where I break out my tree oils, like Balsam fir, Cypress and Cedarwood (one of my favorite oils).
If you're in the market for a new diffuser, I like the ArtNatural diffusers for a cheaper option. I love the Stadler Form diffusers (we have the Julia and 2 Jasmines in our home). And of course my favorite are the Young Living diffusers. They even have cute ones for kids' rooms!
These fall diffuser blends will make your house smell amazing. They truly warm up a space and bring the outside in, all in a chemical-free way.
If you use essential oils, what are some of your favorite fall diffuser blends?
For more essential oil diffuser blends, check out my essential oils page. To find out how more about essential oils and how to become a Young Living member (and receive 24% off all your products), check out this page.