Happy Tuesday! We are home from our vacation over in Chelan; which if you've been around here a while you know we go there often. It's always hard to come home, but I was definitely ready this time. 8 days is a long time to be gone. Also, if you follow me on IG, you may have seen in my stories that this was a successful wine trip for us. We like to stock up when we visit, since it's our favorite place to get wine. Let's just say we are set for a few months now.
Life update: I have been feeling less than motivated over the last few weeks. I don't know if it's the uncertainty with our future, what's going on in our country, or if it's because we've been super busy already this year, but I have not felt like blogging. I haven't been feeling like doing much of anything lately, except being with my kids and hubby. Usually the first of the year leaves me feeling renewed and ready to start fresh. But this year has me feeling lost and questioning a lot of things in my life. It's not the first time I've questioned blogging or other parts of my life, but I see my kids growing up so fast and sometimes I find my mind thinking a lot about social media, blog posts, when I'll have time to work; and I should be thinking about them.
I'm a good mom, but I hate having these feelings. So if things are a little slim around here this next month it's because I'm trying to sort out my feelings and decide what is best for my family going forward.
Enough of my emotional rambling, onto my goals (which seems funny to write since I just went on about all that…but I'm still a type A and need some sort of goals).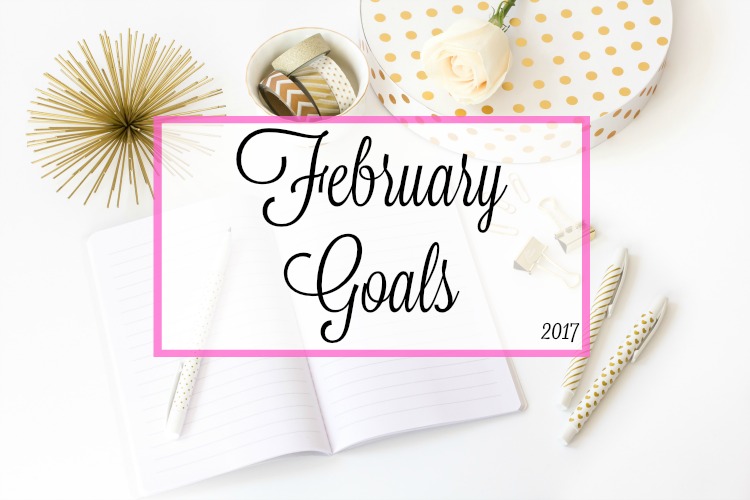 Here's how I did on my January goals.
Set a new workout schedule // Partial success. My goal is to workout while EJ is taking his first nap, which happened about half the time. And I only ran probably three or four times this month. My new plan for running is to run when Kellen gets home from work on the days I don't do resistance training. If he's working from home I'll run in the morning.
Complete one e-course // Success! I completed one e-course. I'm still working on implementing all the strategies, but it was one of my favorite courses to date.
Get EJ back to sleeping through the night // Fail. He was doing so good at going down by the third week of the month. I felt like we were finally getting back to him sleeping better. Then we went to Chelan last week and I can already tell he's back to not wanting to go to sleep on his own. I feel like we're starting over again but, fingers crossed, hopefully it doesn't take as long this time for him to get back to going down on his own.
Meal prep // Fail. Kellen traveled 1 week. We were on vacation for over a week. So it left me about a week and a half of meals for both of us. We meal prepped like 3 days and that was about it. But we've already meal prepped for this week so I'm feeling good about this month.
Get back to a good routine // Success! We are back in the swing of things and all is going well. Kellen is having to go into the office now (most of the time), which is a bummer, so I don't have help in the mornings anymore. My work schedule is still somewhat up in the air since EJ doesn't like to nap while A is at school, so if I can keep him entertained I can do a bit of work during that time. Otherwise the only time I have to work is at night after the kids go to sleep.
Onto February's goals.
Get 1/4 way through another e-course // I've already started on another course, but I'm like 2 videos in, out of like 50. So I'm hoping to get at least 1/4 of the way through by the end of the month.
Workout four times a week // This includes three days of HIIT/resistance training and at least one day of running. My goal for the year is two days a week of running, but we have a lot planned again this month so that leaves little time for working out on the weekends.
Work with A on her reading // I got her some beginner reading books last year, and we only got through two before she was bored. They are working on sight words at school (the, and, i, a, things like that) so I'm hoping that will get her motivated to want to read again.
Date with the hubs // This is a guaranteed yes because we have a date planned for Saturday! We have friends coming into town to stay with us Saturday night, so we're doing a day date. Thanks to one of my amazing friends for volunteering to watch the kiddos!
That's all I have planned for February. With it being a short month and a lot of travel I'm sure my time will be stretched thin again.
What is one goal you have for February?