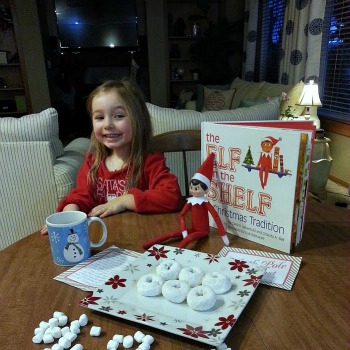 Goodness me. I am so glad it's Friday! It's always a long week when the hubs is traveling and this week was no exception. It also didn't help that he's been in Ireland, so I'm hearing about all the food and places he's seeing while I'm sitting there with a cranky 4 year old who won't listen to anything I'm asking her to do. Thanks man, rub it in.
But luckily we have some fun things coming up next week that I'm looking forward to recapping for you soon, including Little A's first time on skis! It should be highly entertaining.
Here's what I got for you on this lovely Friday.
*This post contains affiliate links.
1 // I know that so many of us bloggers and moms love having a big old planner to keep track of our day to day activities, blog posts, stats, etc. And for the last few years I've gotten a large planner that I somewhat utilized. But I've been wanting something a bit more compact that I could easily carry in my purse. Plus, I never utilize the large planner like I should, and it feels like such a waste to me.
I'd been eyeing the Sugar Paper planners at Target for about a month before I finally took the time to stop and flip through them. And this little gem came home with me. It's the perfect size (5″ x 8″) for me and still allows plenty of space for me to write out my to do list, activities, blog post ideas and much more. And it was only $10. Sorry big, bulky planner, I'll take the $10 version over you any day.
2 // I shared this photo on Instagram a few days ago, when I brought out Olaf, our elf on the shelf.
I was regretting us getting the elf on the shelf a few years ago, but Little A looked forward to it, so I continued bringing him out and moving him each night. She kept saying, "Thank you so much Olaf for my special breakfast." It was precious.
But by the end of the day she had decided that Olaf was just a toy that I bought. She literally said, "I think Olaf is just a toy that you bought and threw away the plastic." Can't put nothing past this girl. We talked about about it, but she was firm that he really isn't real and doesn't watch her for Santa; Santa watches her. So now he's just a toy she plays with.
And I couldn't be happier. Praising the angles that I don't have to move that flimsy elf every day for a month.
3 // A few weeks ago I was contacted by the folks at PINCHme box and they asked if they could send me their blogger box. I wasn't familiar with them, but figured there was no harm in checking it out. After some research I learned that PINCHme is a free way to try out samples of products. Like really it's free, no cost to you. Not too bad if you ask me.
When my box showed up it had a variety of products, some I like and found useful (like the full size Clinical Strength deodorant. I NEED the clinical strength stuff), some I may never ever use, but I had no expectations and it was a good variety so I liked that. And you can also get free samples as well. You just go to their website, fill out a short survey, they send you samples based on your survey results and you provide them feedback on the samples they sent. Pretty easy for free stuff! You can join any time, but new samples are coming out on the 15th so be sure to go HERE on the 15th to fill your box!
4 // I ordered a few more maternity items this week, including a winter coat. I'm pumped to get them in time for our next trip. I've never shopped at Pink Blush Maternity but a lot of women rave about them so I figured I'd give them a shot. They have a huge selection and really great prices (especially with the deals they always have) so I'm hoping the quality is good as well. I'll do a maternity style post if all goes well.
5 // K and I have been really struggling with Little A lately. Things are definitely better than they were 3 months ago, but we still feel like we can't get through to her and are failing as parents. She is a very emotional little girl. She feels everything so intensely, whether it's good or bad. She's very perceptive for her age and talks like a child much older than she is. I was talking to my bestie the other day and she recommended books about spirited children. So I picked Little A up from preschool and we headed to the library. And what did I find when I searched for books on "spirited children?" This gem.
You guys. I've barely started this book but the first chapter spoke to me. Not all the behaviors the author discusses describe Little A, but a lot of them do. She's intense at times, sensitive, very perceptive and persistent. My goodness is she persistent (she seriously negotiates every single thing in her life if it's not exactly what she wants. At 4 years old! She's going to make an amazing adult some day.). I am so excited to get into this book so I can learn more about spirited children and see if this really fits my child (I'm sure it does).
Linking up with Amanda, Karli and April today.
I hope y'all have a wonderful weekend!