Another week with fewer pictures due to our being at the cabin over the weekend and no cell service.
Day 59: On the road again! On our way back up to the cabin for some fun in the snow with our friends! There was a lot more snow this time around and the kids had a blast. But even on a road trip the hubby can't get away from work (hence the ear piece). 🙂
Day 62: Our 5 hour drive home turned into an 8 hour drive due to 2 road closures. Little A was such a trooper! That was a lot of time to spend in the care and she did so well. Happy Mama right here.
Day 63: "No! Don't take my picture! Put it down!" She doesn't like me interrupting play time with photos. And she's still obsessed with her Little Mermaid nightgown.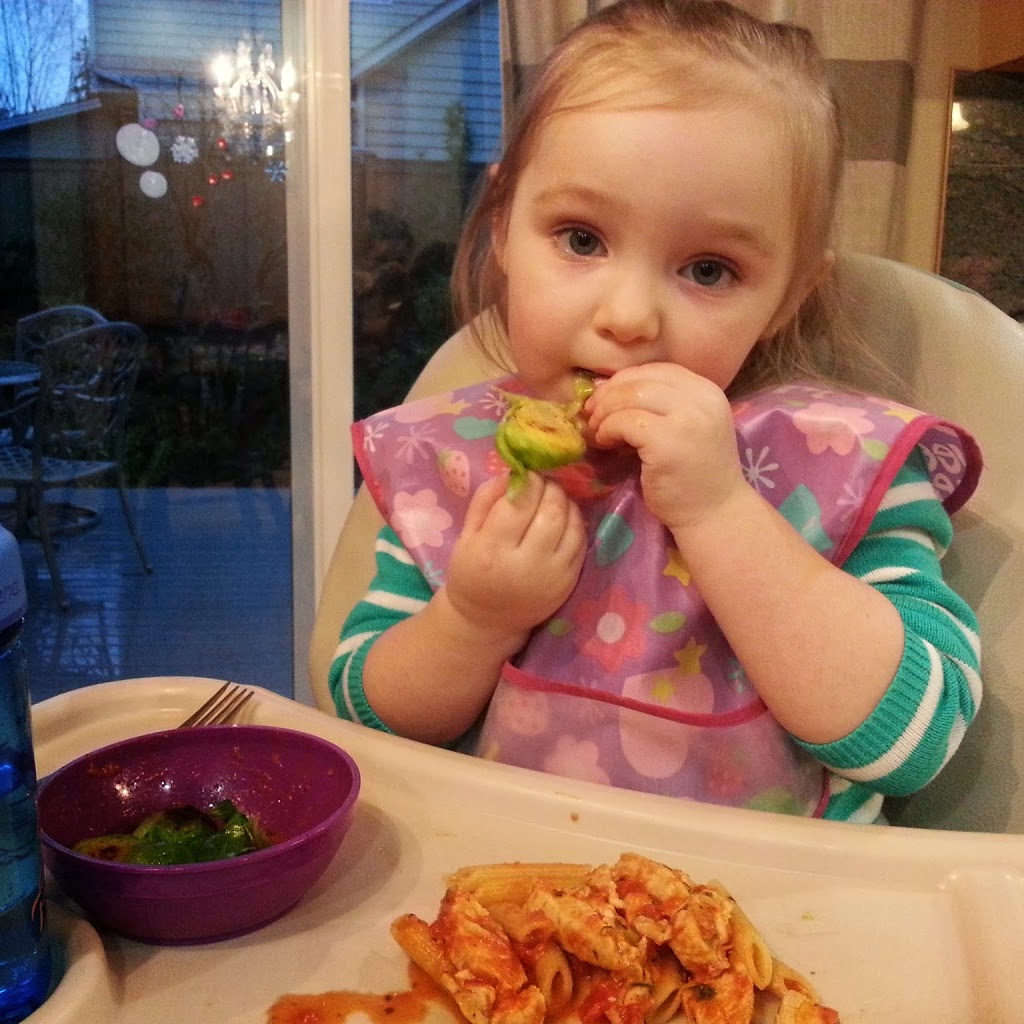 Day 64: Loving her some Brussels sprouts! Really working on the veggies with this one.
And here are a few photos from the weekend: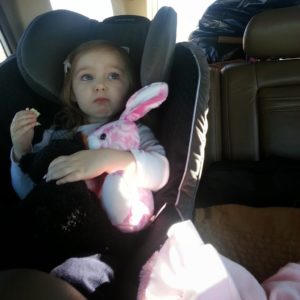 She was clutching her new bunny and grandma's bear for dear life during the car ride. I've never seen a girl with more stuffed animals. We have bins full of them!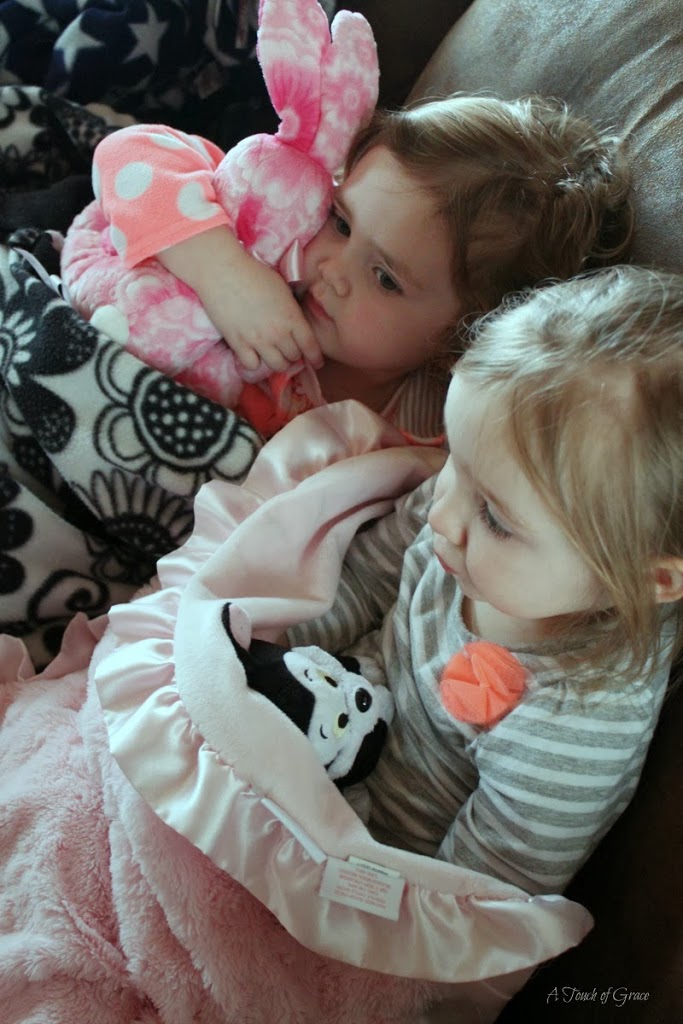 The girls cuddling each others' animals, and each other. They did so good sharing (Little E much better than Little A though).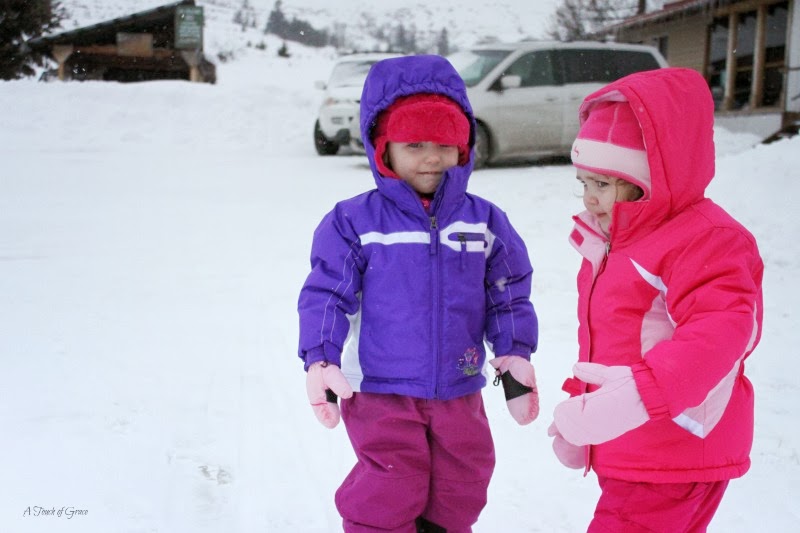 Snow bunnies! How cute are they?!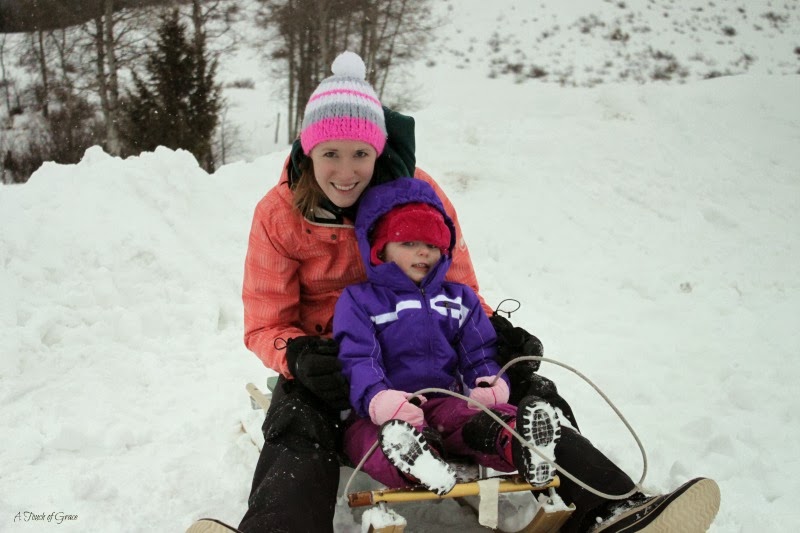 Me and my girl. She loves sledding!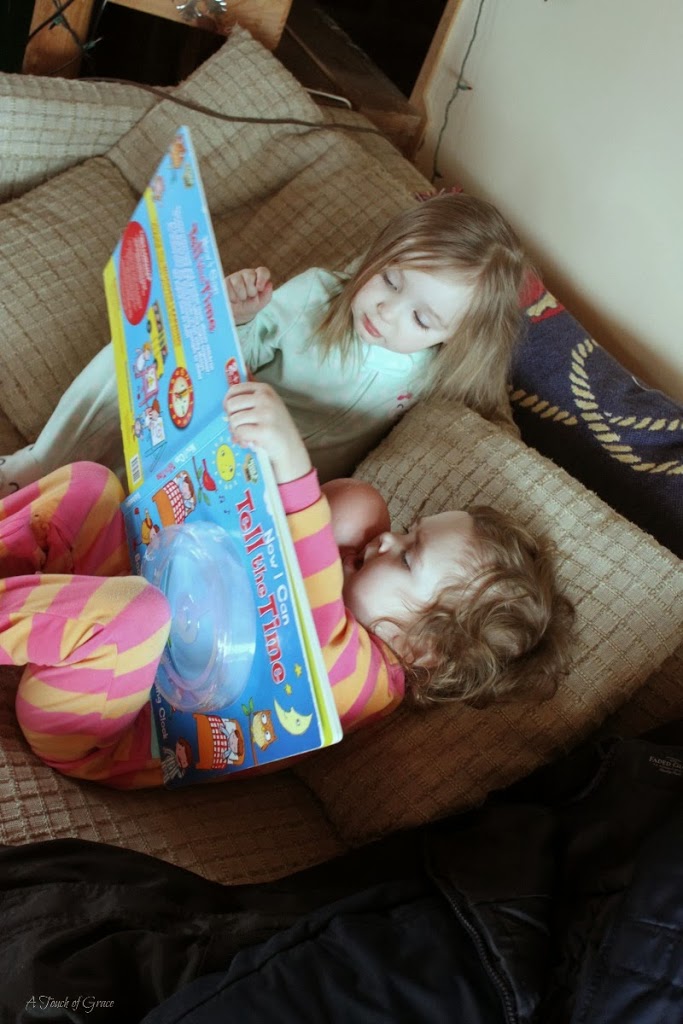 Telling time with the clock book. We spend lots of time at the cabin in our PJs and cozy pants.
And as usual, don't forget to follow me on Instagram (@tiffanyatouchofgrace)!
Happy Thursday!