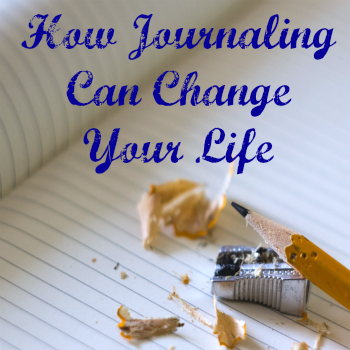 How the simple act of journaling, actually writing things down in a journal, can be life changing.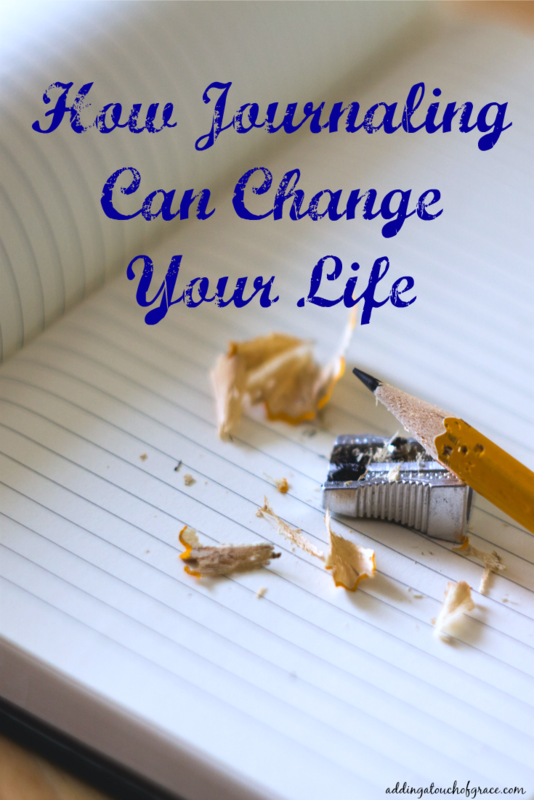 I've shared many times that I write a daily journal. Specifically I use this one. I started doing so at the beginning of 2015 as a way to be more intentional with my thoughts and feelings. I never thought journaling would have the impact on my life that it has.
Last year was a big year for me emotionally. I've never been that super happy person who has no cares and is just happy to be alive. But something in me changed last year and I became a happier, more positive person. I was inspired and more motivated than I have felt in a very long time, if ever. I attribute a lot of that happiness to daily journaling.
My experience has shown me that writing in a daily journal can truly transform your life. That might sound extreme to some, but taking time each day to be intentional with your thoughts and feelings is amazing therapy (and it's free!).
Journaling has helped me turn my dreams into reality.
It's given me the courage to take on challenges I never thought I could.
It's made me think more positively about myself and my life.
It's made me a more grateful person.
How can the simple act of writing down our thoughts and feelings on a regular basis spark such a change? I believe that regularly writing about those things that are on our mind bring them to the forefront, and we are more focused on them than if we didn't take the time to write them down. Usually those things are our dreams, our desires, our wants and needs. Bringing them into focus can drastically change how we view them. It brings clarity and awareness to what is and isn't working in our lives.
Here are a few things daily journaling can do for us all.
It makes you more optimistic.
Like I said above, I have never been one of those super happy people. I'm a realist, and my hubby would sometimes say a pessimist. With daily journaling I've gained a more optimistic outcome on life and it's honestly very freeing. I'm better able to see the good in things, instead of first seeing the bad.
It keeps you motivated.
Last year my goal was to stay home with my daughter. By writing down my goal, steps to get there, and focusing on them I was able to make that dream a reality. I honestly didn't think it would happen, but it did. If you have goals you want to accomplish, dreams you want to make a reality, write them down. Write down things that pertain to those goals and dreams and you'll start to focus on them in a positive light and consciously (or subconsciously) they will start to manifest.
I will admit, when I first started journaling it was hard to remember to do. I wasn't sure what to write. But it's become second nature and now it's the first thing I do when I wake up in the morning.
It helps you create other habits.
The funny thing about the habit of writing in a daily journal is that you start to form other good habits. For example, say you start a food journal. By writing down what you eat on a daily basis, you will start to make better food choices and eat healthier. We may not realize it at the time, but at some point we'll notice new, positive habits we've started.
It helps you really think about the important things.
The journal I use gives you the same daily prompts. 1) What am I grateful for? 2) What would make today great? 3) Daily affirmations. Then at the end of each day you write 3 amazing things that happened that day and how I could have made that day better. It's that simple. But it really brings the focus onto me and what I can do to make my day great, and how I could have made my day better. It doesn't let me blame. It keeps the focus inward and therefore really makes me think about myself, my actions and what is important in my life. It's really encouraged me to dig deep and uncover any worries or doubts I've had. Which brings me to…
It helps you connect with yourself.
A lot of people project. I can totally be that person sometimes. I project my thoughts and feelings and don't take the time to slow down and think about how someone's actions, or my own, truly made me feel. Most people who project don't ever reflect on their actions; they never really sit down and think "Were my actions justified? Did I overreact? How can I do things differently in the future?" When I sit down to journal, all the events of the day are brought to the forefront of my mind. Even if I don't write anything down pertaining to certain situations, by taking the time to reflect on what happened each day before I write, I'm able to better connect with my feelings and focus on how situations made me feel; how I could have better handled them.
The daily action of writing means that you are continually checking in with yourself. It makes you slow down and reflect. It brings awareness to your life and helps you connect with yourself.
[Tweet "How journaling can change your life. #inspiration #selfimprovement"]
Often the simplest things have the greatest impact on our lives. A lot has changed for me in the last year. The action of being intentional and journaling each day has truly changed my life in more ways than I can even think to share right now.
Daily journaling helps remind us of our goals and values, and helps bring awareness to our thoughts and actions. You will slowly start to see the two areas come into alignment, bringing you joy and happiness. You'll start to wonder how you ever lived without journaling before.
Do you journal? What positive changes has it made in your life?