I used to be so unhappy, but life is just to damn short to be miserable all the time. There are so many things that make me happy that I just had to share a few of them.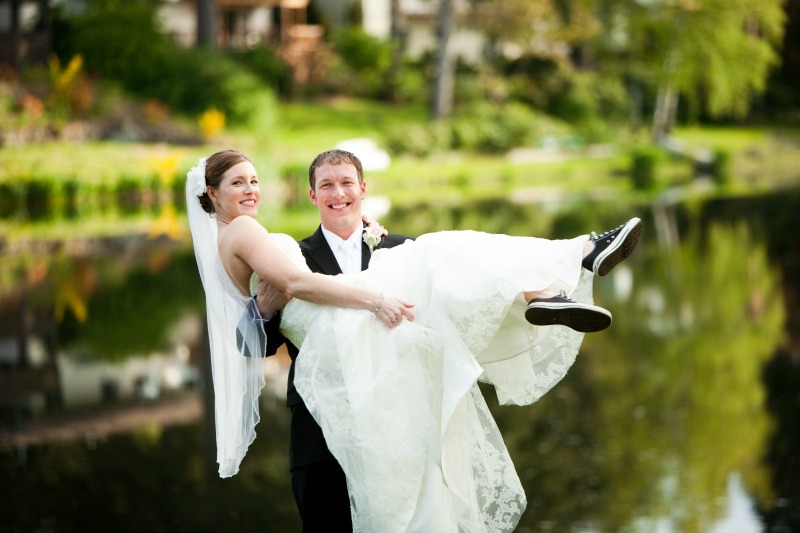 I think my unhappiness stemmed from who I surrounded myself with, but I was always focused on the negative. I hate that about my past but it is what it is and it's had a huge impact on my life and how I view things now. Since meeting my husband, I've become a much happier person. I smile more, I laugh more and I overall enjoy life more. K is one of the happiest people I've ever met. Not much can bring that man down, and though sometimes I want to strangle him because he's so damn happy all the time, his happiness is contagious and he makes everyone around him happy as well. That's a lot of happiness!
When I started my gratitude journal last year, I became more aware of what brought joy to my life. And I became more thankful for the things in my life that brought me happiness and fulfillment. There's so much in the world to be happy and thankful for; wasting time focusing on the gossip and the negativity and being stuck in the past is pointless. You're just wasting your life in my opinion.
So I thought it would be fun to document some of the things that make me happy.
My husband. He's my heart and soul and I love him more and more every single day.
My kids. My daughter is a spitfire and keeps us on our toes, and baby boy is the sweetest, easiest baby. I am truly blessed.
My mom and dad. Although my mom and I have our moments, she is my go to for most things in life. And my dad is just my dad. He's the best.
The rest of my family. They rock!
Snow. Obvi.
Skiing
Sunshine
Music
Hydrangeas
Laughing until I can't breathe.
A good cup of coffee.
Exercise, including sweating a lot.
Traveling
My best girlfriends.
Blogging
Essential oils
Hiking
Wine
A good ol' TV binge session.
My blogging tribes.
Looking back at old photos and watching old family movies.
Date nights with my hubby.
Road trips
New running shoes.
My kiddos' laughs.
Camping
Sitting around the campfire shootin' the shit.
Wakeboarding
Watching the sunset from the top of Mt. Si (local mountain we hike often) while drinking wine.
Taking Little A to the park.
Baking
Movie nights with the family.
Watching Little A dance and use her imagination to make up her own moves.
Listening to my husband tell me about the latest personal development book he's read.
Teaching Little A how to cook and bake.
Poetry
Cuddling with my kiddos, and my hubby.
Sunday afternoon drives.
Filling out forms (seriously).
Brainstorming business ideas with the hubs.
Snail mail
Shopping for home decor.
Shopping for Little A.
Weddings
Talking to my best friend on the phone for hours.
Helping other people find their inspiration and what motivates them.
Long walks with the family.
Laying by the pool watching K and Little A play.
Learning and growing my knowledge.
Quiet time
Phew! I'm going to stop there but I could go on and on about things that make me happy. I love that I have so much to be thankful for and so many things that make me happy.
If you're ever feeling down just think about the things that make you happy and it will turn your day around. It worked for me!
Have a great day love bugs!