My dad. You guys, I don't even have the words to describe how much this man means to me. He has always been my biggest supporter and cheerleader. He has always been in my corner encouraging me to be the best I can be.
My dad grew up in the post WW2 era, where times were tough and money was scarce. His family was poor, and like a lot of poor kids back then, he didn't have a lot of options after high school. So he joined the Air Force, right in the middle of Vietnam. He was a POW while on one of his tours. I thank God that his friends came to rescue him. I can only imagine what could have happened if he'd been there much longer. He received the Purple Heart, helped get veteran's benefits enacted in Washington state, wrote a book entitled 32 Questions and Answers for Veteran's Benefits and put himself through undergrad and graduate school. My dad is the true definition of a self made man.
Growing up, every little girl wants to be treated like a princess, and my dad did just that. He provided for our family, working hard so my mom could stay home with my brother and me, gave me basically whatever I asked for (not sure if that's good or bad, but I still turned out pretty okay), and listened to me when I needed an ear, or a shoulder to cry on.
My dad has always been my hero. The person I looked up to the most in life. We all have our issues and problems, and my dad has shown me that you can work through those, learn from them, and come out the other side better and more well rounded than you were.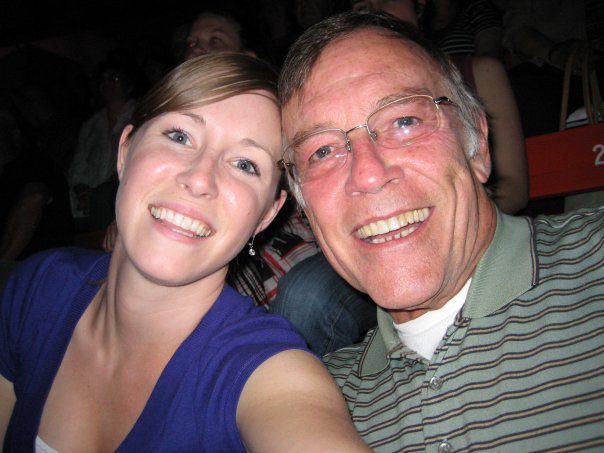 With Father's Day coming up next weekend, I thought I'd share a few life lessons my dad has taught me over the years.
1. Don't work harder, work smarter.
Yes, my dad is a hard freaking worker; he's still working at 71 years old! But he's learned over the years how to work smarter, delegate and not be at the office all hours of the day. It's not about putting in 60-70 hour work weeks (or really even 40 in his case), it's about utilizing your time effectively and being efficient in your daily work. No one truly needs to be on the job all day every day.
2. Have a budget.
My parents taught me the value of money as a kid. They opened a savings account for me, and taught me how to set a budget. I came out of college with only minimal debt (I of course had to buy a car in college, duh) and soon after bought my first home. I budgeted everything in my life from bills to how much I could spend on clothes that month. And I never felt constrained by my budget. Having a budget kept me financially stable as a young, single woman just starting out in her career. (P.S. If you want to learn more about teaching kids to budget, go HERE).
3. You can do anything you set your sights on.
And he was right. I wanted to be in business and move up the corporate ladder, so that's what I did. My desires for career excellence have changed a bit since starting a family, but my drive for success hasn't. I still have the desire to succeed in all aspects of life, and I 100% get that from my dad.
4. Never settle for less than you deserve.
My dad taught me that taking the easy way out isn't the way to go. Don't settle because you don't think there's something better out there. You deserve better. You have your whole life to explore possibilities, don't settle until you're happy.
5. Be smart with your money.
My parents provided a lot for me growing up. They bought me my first car, put me through college and paid for our wedding. Yes my dad probably could have been more frugal in spending on me as a kid, but he never sacrificed investing, financial stability and common sense in order to have the latest and greatest. My parents rarely ever bought new cars, we didn't go out to eat often and they never really spent beyond their means. They were very frugal, to say the least. 🙂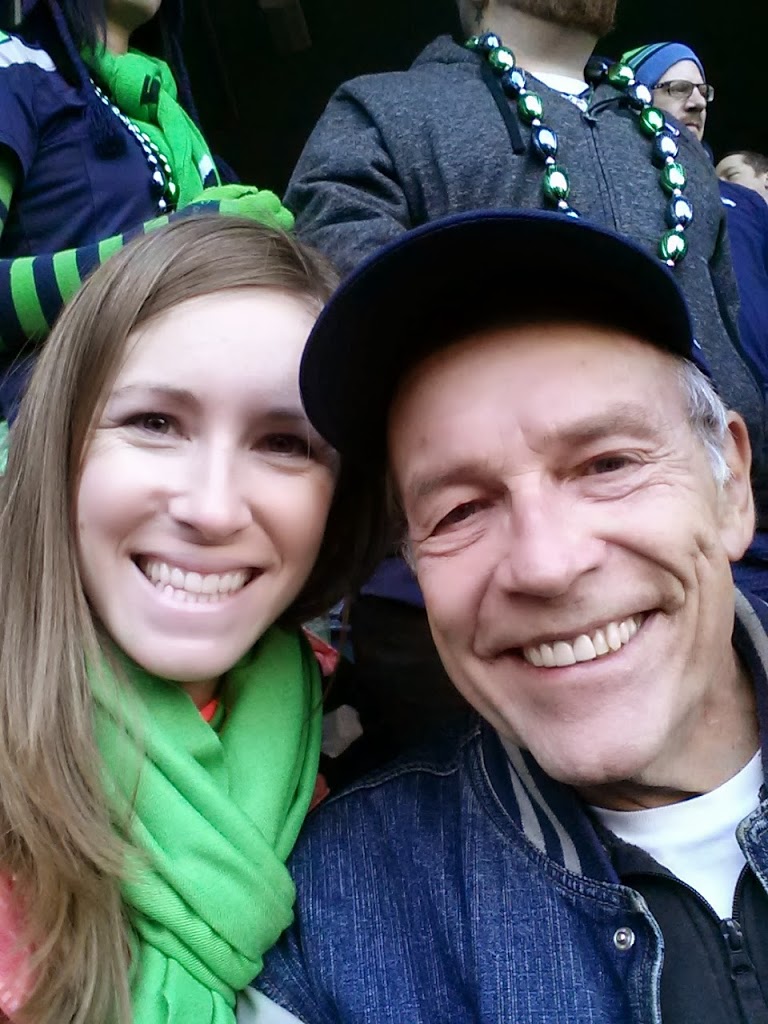 6. Times will be tough, but don't give up on each other.
My parents have had some major ups and downs, but they've stuck by each other through it all. My dad made some tough life choices before me met my mom and my brother and I came along, so we were always the most important thing in his life.
7. It's OK to make mistakes.
Even though my dad can be a hard head sometimes, he will admit when he's in the wrong. We all make mistakes, it's being able to own up to them that makes you the bigger person.
8. Dad will always be there for you, even when you mess up.
It's true. Even when I made above said mistakes my dad was there for me. Still is. He's firm but fair in his judgement, and let's me know that I can always come to him for whatever I need.
9. Don't hide your intelligence, be proud of it.
My dad encouraged me to take all the AP classes, apply to the best colleges, and work hard. He taught me that being smart is cool and I should never be ashamed of being a smart woman in this world. Smart women are powerful.
10. You will always be daddy's little girl.
Even at 32 years old, my dad will still say "Because you're my little girl." **cue the waterworks** I slept on my dad's chest as a baby. We watched football together when I was a toddler. He's the one I confide in when life sucks, or I need advice at work. I was his partner in crime and he will always be my biggest fan because I will forever be his little girl.
[Tweet "Life Lessons My Dad Has Taught Me"]
K reminds me so much of my dad in the way he is with Little A. I hope that he and I together can do our best to provide a loving family, happy home and a safe place where she always feels protected, like my parents did for me and my brother.
I feel so very blessed to be my daddy's little girl. He will forever be my hero. Love you Dad.
What life lessons did you learn from your dad?