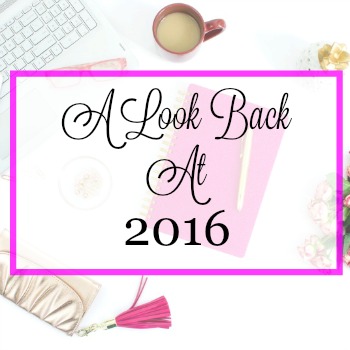 At the end of each year I like to do a little review to celebrate my accomplishments and reflect on areas for improvement. Last year I reviewed my top posts, and this year I will do the same, as well as celebrate some successes I had. 2016 was a busy year (each year busier than the last), but some great things happened. I also want to share a few areas where I didn't meet my expectations.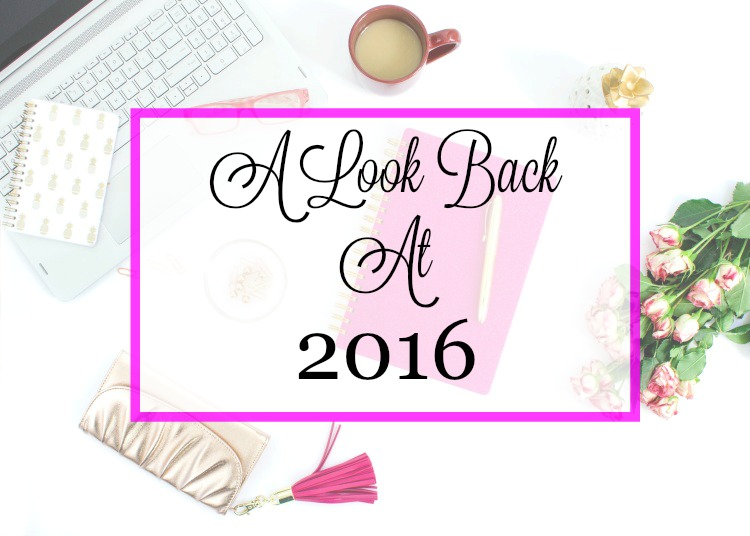 Accomplishments
Besides having EJ, which was the highlight of the year (obviously), 2016 really was a great year. I hadn't previously focused on growing my blog as a business as much as I did this year. And while I wasn't able to accomplish everything I planned, I had some good wins.
-I narrowed my niche to mainly focus on health and fitness, and personal development/inspiration. I still consider this a lifestyle blog since I like to share about my family and other things that tickle my fancy, but my main focus into 2017 will continue to be health and fitness.
-I expanded my influencer network and have worked with multiple companies this year, thus growing my income.
-Pinterest: My end of year goal was 1,000 followers on Pinterest, which I surpassed by June! I started with 400 and I'm now at about 2.000 followers. My growth has slowed a bit over the last 2 months, so I'll be working on revamping my strategies in the new year.
-My pageviews doubled this year! Huge win for me.
Personally
-We renovated our entire home! Big undertaking for us but so worth it in the end.
-I started working out consistently 6 weeks after EJ was born. 6 months postpartum I was in better shape than I'd been when I got pregnant.
-I adjusted to being a mom of two! What a hard adjustment it was at first, and there are still times I struggle to find a balance, but obviously all worth it.
Challenges
-I did not complete a big project I've been working on behind the scenes. I feel like I'm so close, but need a good week or two to finish and I'll be able to share it! So let's be honest, it will probably be a few months before I get this one done. BUT! Make sure you're signed up for the newsletter; subscribers will be the first to know what's happening!
-While I had great growth on Pinterest, my other social channels didn't grow as much. I know Instagram is like the new micro-blogging, and a great place to work with brands, so I'll be putting more focus there in the coming months.
-I have been wanting to do a major update of the blog, but that obviously did not happen. I spent a lot of time researching new templates, designers, etc, and finally decided on a new theme, so I really just need to take some time to get it done. Look for a new design coming some time in the new year!
-I struggled with consistent motivation, thus consistent posting. Blogging is a lot of work! Non-bloggers don't realize the hours we put into creating content, shooting and editing photos, social media and more. With the hubs traveling so much, I wanted to spend time with him while he was home, thus less work got done at night. I wouldn't trade spending time with him at all, and I was able to at least post twice a week, albeit not always on the same days. That is definitely something I want to work on in 2017.
Most Popular Posts of 2016
If I go purely off Google Analytics, these are the 5 most popular posts that I wrote in 2016.
How I Simplified My Entire Life
Our Tips For Living On One Income
Diaper Bag Essentials (this one shocked the heck out of me)
My Favorite Posts of 2016
Why We Should Stop Fit Shaming Healthy Moms: This post came from the heart and speaks to my love of health and fitness and making our health a priority.
A Christmas Wish List From A Family With Too Much Stuff: Need a last minute gift idea and don't want to brave the stores? Check out this post.
EJ's Birth Story: I still cry every time I read this post. It brings back so many emotions. We are miles from where we were just a few short months ago.
2016 was quite the year of change. Through the ups and downs I've had this space to come to for support and motivation. As sad as I am to see 2016 in the rear view, I am really looking forward to 2017.
Next week I'll share a bit about what I have in store for the coming year!