I know this week has been heavy on the pregnancy posts, and I was going to share some of the photos from our shower today. BUT I got a sneak peak at our maternity photos and I couldn't wait to share them with y'all!
When I was first thinking about doing maternity photos, I knew I wanted to do them in the snow. We're snow people so it just made sense. I wasn't sure at first what look I wanted, but then I started following Sew Trendy Accessories on Instagram and saw how awesome the mamas looked in their gowns! For me, pregnancy isn't a joy. Yes I get this amazing little person at the end, so it's obviously worth it, but I do not enjoy being pregnant. I feel fat, I have terrible stretch marks, I've been super depressed, I've been in a lot of pain; it's just not my cup of tea. I tried embracing this pregnancy, but it just didn't happen for me. I know so many women who love being pregnant, and I think that's awesome. It's just not something I've ever been able to love and enjoy.
With that at the forefront of my mind, I knew I wanted to feel good about myself in these photos, and the gown totally accomplished that. Getting K to buy in was more of a challenge, but I think he's happy with how the photos turned out. And of course Little A was all for it since she'll only wear dresses right now and she loves the snow. She was in heaven.
When I approached my childhood friend Brooke (Brooke Drumm Photography) about doing maternity photos in the snow, her and Mandie (from Linen & Lavender, who took our family photos last fall) were all about it! They work together, so both of them came to our shoot.
And I couldn't be happier with how these turned out. Here's a peek!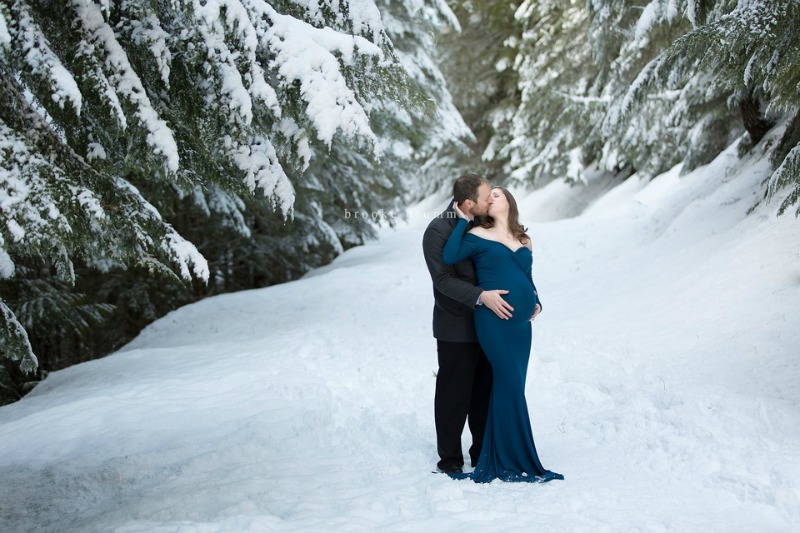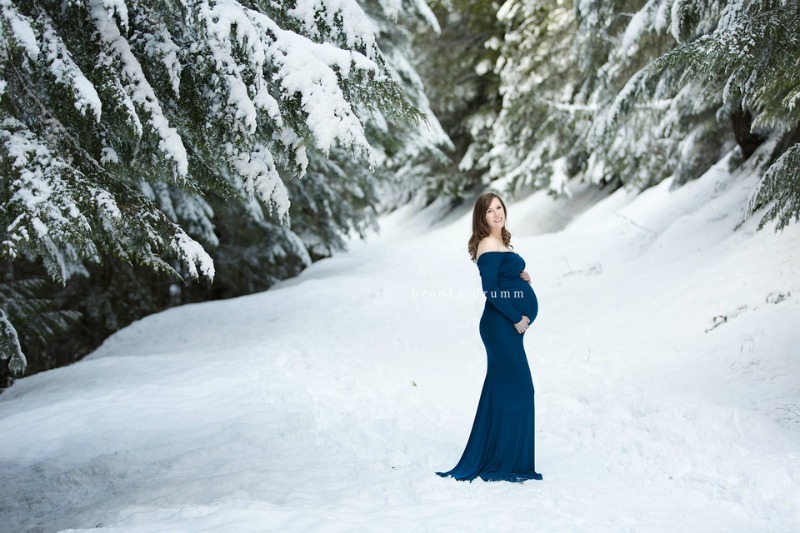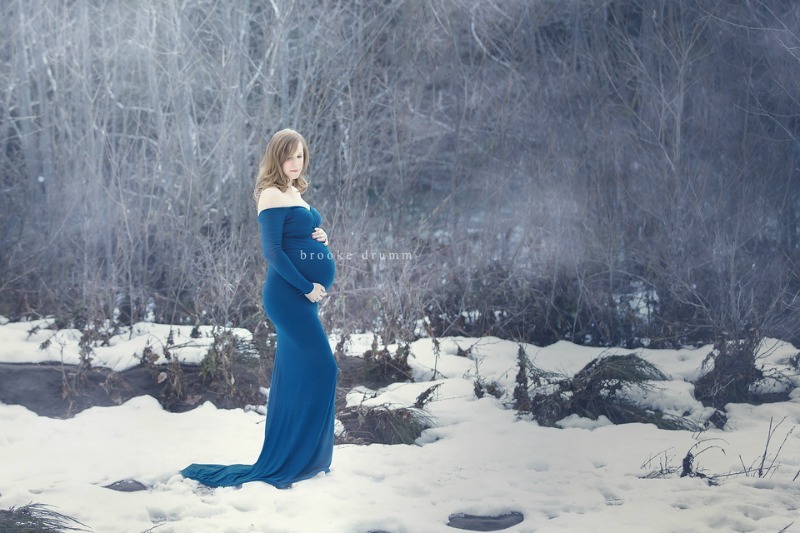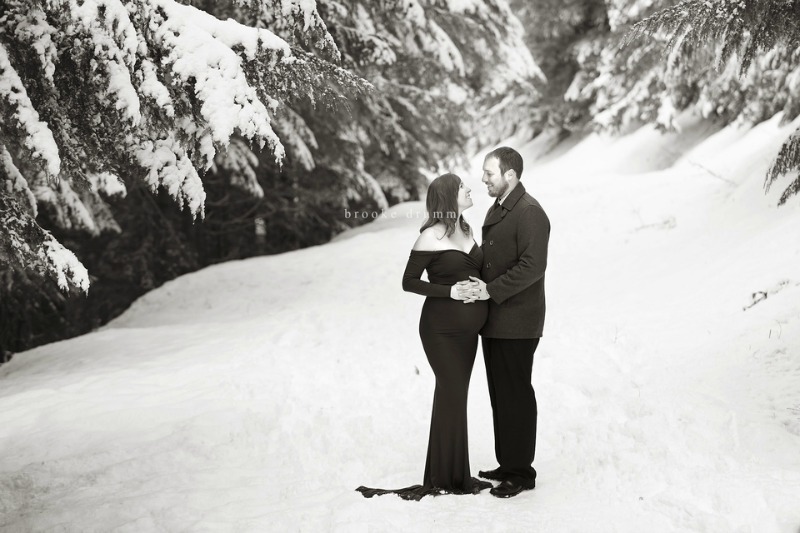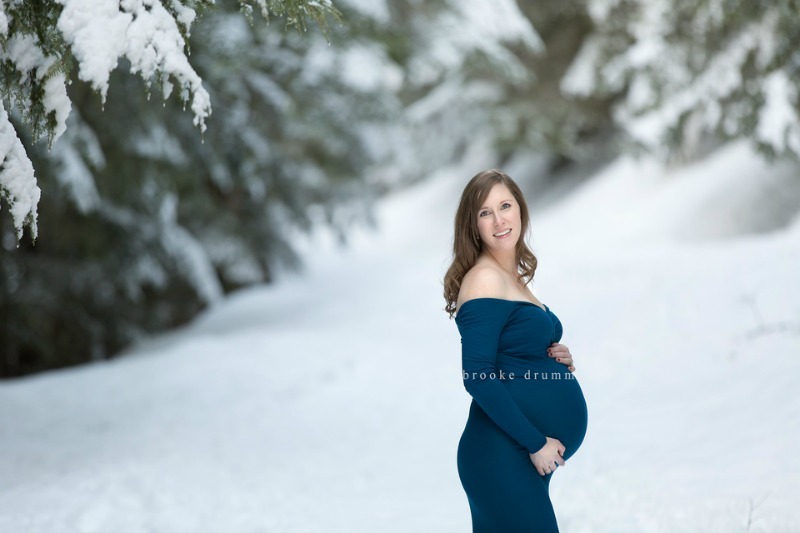 Thank you to Brooke for the ridiculously amazing photos, and for making me feel incredibly beautiful that day. I couldn't be happier with how these turned out. Brooke has been doing some amazing things with photography in her studio as well, so I can't wait to get baby's newborn photos done. I'm sure they will be just as spectacular.
Have a great weekend love bugs!