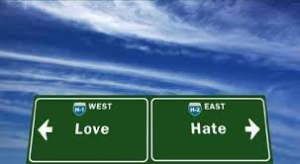 I originally started blogging to share my love of baking with the world. I bake often and love to try new recipes, but after a few weeks or maybe a month of blogging I decided that wasn't enough for me. I wanted to share more of myself, my projects, my love of fitness.
But let me tell ya, it hasn't been easy for me. I so desperately wanted to be like my favorite big time bloggers who've been doing it for years. I wanted to get 500 Facebook likes after 3 months. I wanted to have 150+ followers on Bloglovin'. I wanted to be successful. And of course, like most folks from my generation, I wanted it right away.
I've found that gaining readership has been much harder than I thought. I'm not very good at self-promoting. I'm not good at saying "Come look at me and what I'm doing." I realized this after being in corporate America for a few years. You have to be able to sell yourself and it's never been my thing. I want my work to speak for itself, but in the blog world, that doesn't always work. You have to get out there and show people who you are and what your blog is about, then once you gain readers your blog will grow more organically.
I would really like to make some true connections in the blogging community. There are a few bloggers that I'd love to reach out to and say hi but how do I start? "Hi, I'm Tiffany if you didn't know. I really like your blog. Want to be my virtual friend?" It almost feels like high school again….but online. I think my fear of rejection has me roadblocked. I'm so worried that whoever I reach out to will either a) ignore me, or b) just say hi back and that's the extent of our communication; thus just brushing me off. Ugh, I must get over that! Not everyone is going to like my blog. Not everyone is going to want to follow me or be my friend. And you know what, that's OK! I probably wouldn't want them reading anyways. I probably wouldn't want to connect with them. So I just need to put on my big girl pants and get out there!
I've also been worried about how to differentiate my blog. There are tens of thousands of blogs out there. How do I gain followers that want to be followers, who look forward to reading my blog every day? I'm not a niche blogger. I'm not just a home/DIY blogger. I'm not a foodie or a fitness only blogger. I like it all so I want to blog about it all. That's ok right? I'm not going to get blacklisted because I don't have a niche. I've read so many things about blogging that says you need to find your niche. Well what if I don't have 1 niche? What if I have 2 or 3 or 4?
And man, blogging takes a lot of time! I work part time, 3 days in the office and a few hours from home 2 days a week and I struggle to find time to do more than write a blog post. There is so much I want to learn about blogging; how to snaz up my page so my "popular posts" pictures are larger (among other things), how to get sponsors, how to host a giveaway, things like that. I feel guilty being on the computer when I'm not working. I want to be spending as much time as I can with Baby A, so my blog takes a back seat. I know I'm not the only working blogger out there. How do you women (or men) find the time?!
So after 5ish months of blogging, no, I don't have 500 Facebook likes on my page. And no, I don't even have 100 followers on Bloglovin' or GFC yet. What I hope is that the followers that I do have enjoy coming by my blog to see what I've been up to, if I have a new recipe, or to see some pictures of my sweet baby girl.
Now, to just get out and meet some of you fantastic ladies. 🙂
If you have any recommendations for me I'm all ears. Feel free to comment or send me an email if you'd rather.
Thanks for taking the time to listen today.