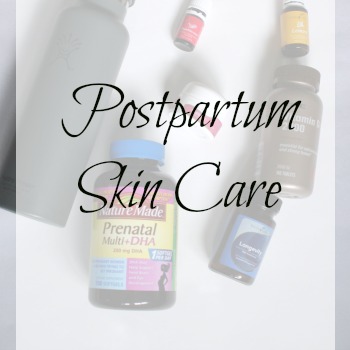 We all want our postpartum skin to look as amazing as our pregnancy glow. Here are some natural ways to ensure your postpartum skin care routine is easy and effective.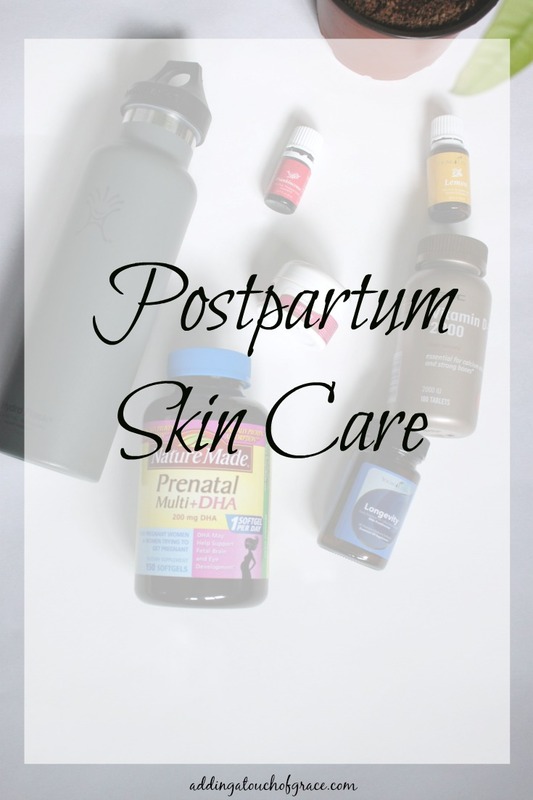 I have to say, with pregnancy comes amazing skin. For me at least. My skin looks awesome, my keratosis pilaris (tiny red bumps on my upper arms; some people get them on their legs as well) is practically gone, and I feel so good not wearing makeup. But I know once baby is born, my skin will rebel on me like I did on my mother as a teenager. I'll get break outs, red patches, my KP will flare up and be super red, and I'll wish for that pregnancy glow again (the glow part, not the pregnancy).
Here are a few skin care remedies (and some old faithfuls) that I've found recently and am hoping to try as part of my postpartum skin care.
For Keratosis Pilaris: I've suffered with this my whole life, and now my daughter has it as well. Her's is worse than mine ever was, so I'm going to be trying these natural remedies on both of us.
For clear skin from the inside: I'll be adding lemon and other citrus oils back into my water to help detox my body. I prefer to use essential oils in my water. Citrus fruits are to be avoided when nursing as they can be upsetting to baby's tummy. The citrus oils are made from the rind of the fruit so they don't contain the acidic juices. I also want to try out this detox water recipe and this green smoothie recipe. I love smoothies and getting lots of veggies in them will be a great way to brighten my skin.
I also plan to focus on my supplements as well, as long as my doc okays them. I've changed up a few supplements I take since sharing about them in this post, but I will still ensure I'm getting what I need and what's good for baby. I've been adding in vitamin D every now and then, and plan to increase that quite a bit once I start nursing. I also like taking an Omega-3 supplement and will continue with my prenatal vitamins.
Obviously water will not only be important for my skin, but for nursing as well. Nursing can really dehydrate you, so I'll be increasing my water intake quite a bit to keep up with baby boy and my dry skin. I love my Hydro Flask. I know everyone is all about the Swell bottles, but I like the Hydro Flask because it's larger, has a wider opening so you can add ice to keep your water extra cold, and has a loop on the lid so it's easy to carry hiking and on walks. It comes in varying sizes as well.
For clear skin from the outside: My sweet friend Meg has a great skin care routine for women in their 30s, and there are definitely a few products I want to try, including hyaluronic acid, which I've never used straight before. I'll also be using my Frankincense essential oil around my eyes again to help prevent fine lines and wrinkles and tighten up my skin.
That's all I've got so far. For all those new mom's out there, what has helped you keep your skin clear and looking good postpartum?