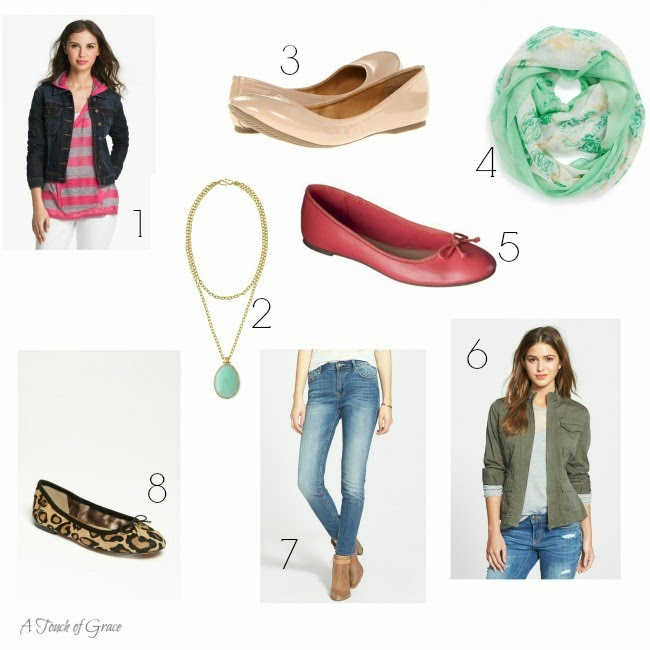 Although it's supposed to start raining tomorrow and rain through the weekend, it has finally started to feel a bit like spring here in the PNW! It's been perfect 60 degree weather and I couldn't be happier!
I wanted to highlight some of my favorite spring transition pieces. Although, we usually don't get too much of a spring here in Seattle. It's more like rainy season. Then 2 months of sun and heat. And then back to rainy season.
I'm only kidding. Sort of.
But, there are some really great days scatter in there. Days when the sun is shining, it's the low 60s and I can break out of my rain gear and wear something fresh.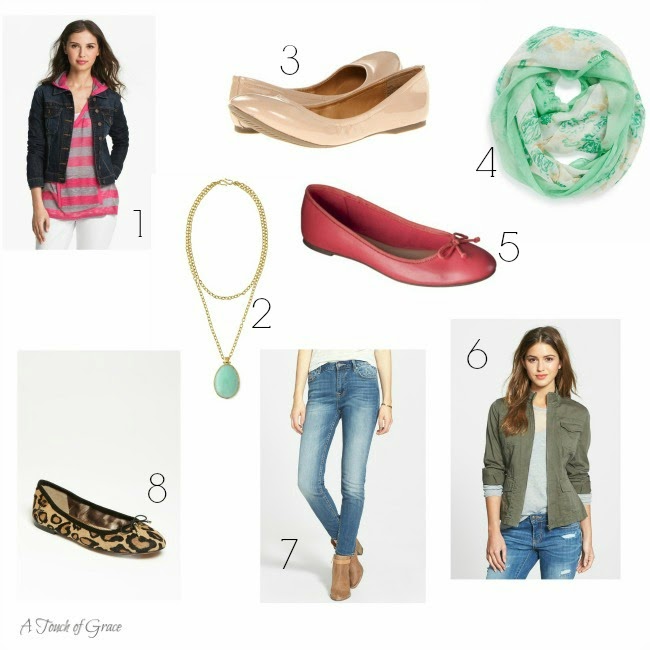 Denim jackets have really made a comeback over the last few years. I have this jacket in a light wash and love it. It's fitted, not boxy, and goes with so many things.
I'm not a huge accessory girl. I'm working on it. But the sanibel pendant is by far my favorite necklace. It's reversible and a really versatile piece. Love.
The coral flats look more pink in the photo, but I promise you they are a true coral. I love a pop of color on my feet.
I love that I can roll these jeans up a little and they go perfect with my flats. They are a bit higher waist-ed so no dreaded muffin top. And the wash is great.
I would have included my favorite wedges in here as well, but in Seattle it doesn't really get to be wedge weather until June.
What are your favorite spring transition pieces?
Happy hump day!