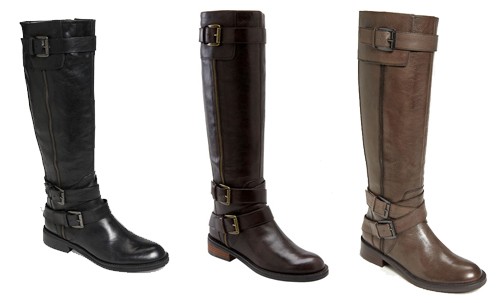 I know I keep saying it, but I love Fall. LOVE IT! There is only 1 thing I don't like about Fall and that's the potential for a lot of rain. We live in Seattle so you understand why.
One of my most favorite things about Fall is breaking out my cozy Fall wardrobe. I tend to be a basics kind of girl when it comes to fashion; I don't take a lot of risks. I like to have my clothes last me more than one season, so I don't usually go for a lot of things that are on trend.
That said, thanks to my girl Sheaffer over at Pinterest Told Me To I have stepped up my fashion game this year. She has been keeping me, and many other ladies, in style. Check out her list of Fall Style Staples.
Here are some of my Fall fashion favorites:
I really like cardigan's as well.
Not convinced? Just check out how these ladies styled their leopard flats.

I'm dying over this outfit! Dying! It is so perfect!
I mean she paird leopard with gingham and looks adorable! Leopard for the win!
And there you have my favorites for Fall fashion! What do you love to wear during the Fall months? I'd love to hear from you. I'm always looking to add great pieces to my cold weather collection.