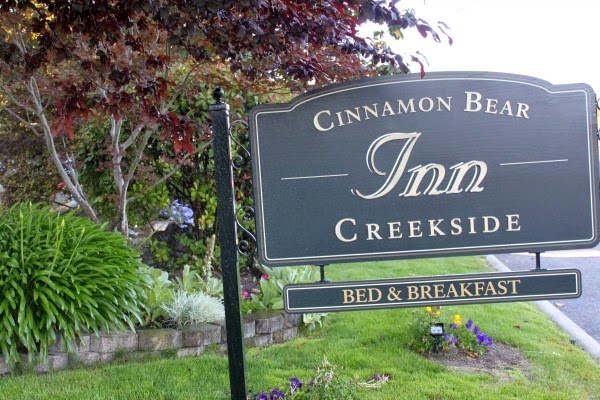 How was everyone's weekend?! I hope all the mommies out there were showered with lots of love from their families. I was so excited to come home from Sonoma on Sunday to see my girl. I missed her while we were away (Although she could have cared less that we were gone. She had Grandma & Grandpa.).
We had an amazing time in Sonoma. The weather was perfect, it wasn't too crowded and we were able to relax and spend some quality time together. Much needed for both of us.
I was trying to figure out how to condense our trip into one post, but that just isn't going to happen. So I'm going to give you 3 (maybe 4) Sonoma posts, with some of the highlights from our trip. Today I'm talking about the Bed & Breakfast we stayed at. Over the next few weeks I'll show you the wineries we visited as well as where we ate. Lots of photos coming your way!
When we decided to visit Sonoma, I got a few recommendations from friends. A few said to stay at the Fairmont and one blogger friend recommended the Cottage Inn & Spa. I really wanted us to stay at a bed & breakfast. We stay at hotels all the time, but a B&B just gives you that personal touch (plus breakfast is included. Bonus!). We contemplated the Cottage Inn & Spa, but then I found the Cinnamon Bear Creekside Inn. The photos looked good, the price was right, and it was close to the plaza (about a mile from the center of town). I called and booked it without hesitation.
When we arrived we were greeted by Kathy, who has got to be one of the cutest, tiniest women I've ever met. She had cheese, crackers and apples waiting for us. We felt right at home from the moment we walked in.
When Russ, the owner, took the Inn over about 4 years ago he completely remodeled, and I have to say he did an amazing job.
All the rooms are beautifully kept.
I love that they kept most of the old world charm of the house with the update.
There are 3 bedrooms on the first floor, including the one we stayed in.
We loved our room! The bathroom was huge and had a Jacuzzi tub. There was also a door in the room that lead to the back patio.
It was the perfect place for a morning cup of coffee or an afternoon glass of wine (or both).
Since we arrived on our anniversary, my hubby had a sweet surprise waiting for me when we walked in.
So sweet of him to coordinate these beautiful flowers from up here. He did good don't you think?
The grounds of the Inn are so luscious.
It reminds me of a English garden. It is so peaceful back there.
Another perfect place for an afternoon cup of coffee or tea.
Oh and the breakfast! I cannot to mention the amazing, gourmet breakfast Kathy made us each morning.
That french toast was so good! My mouth is watering again thinking about it!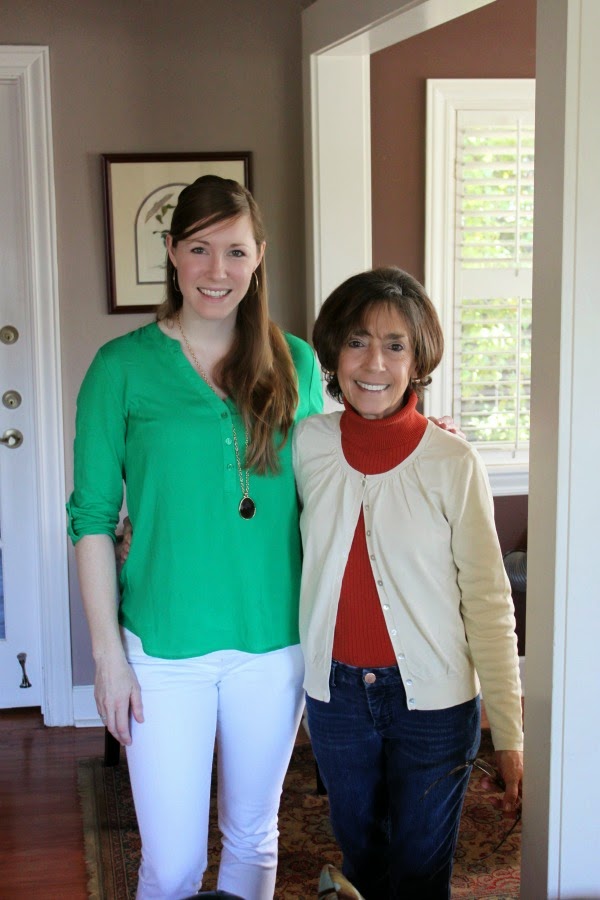 See, tiny
If we are lucky enough to return, we would definitely stay here again.
Thank you Cinnamon Bear Creekside Inn for a wonderful stay!
*I was not compensated in any way for this review. All opinions are 100% my own.