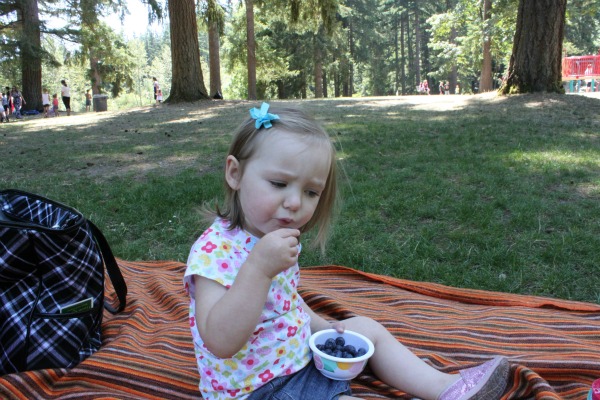 Welcome back to Monday everyone…ugh.
Sorry, it was a long, long weekend over here so as happy as I am to head to work this morning, I could use about 10 more hours of sleep. Having Huebie out of town, especially over a weekend, is so hard. Baby A is all out of sorts and she never wants to listen to Mommy when Daddy is gone.
We did a bit of shopping on Friday, which baby A loves to do. "Go to Target!" Girl after my own heart.
Although we had a bit of a rough weekend, we still got out to have some fun.
We packed a lunch and went to the park for a picnic. Of course the park closest to our house had some festival or something going on, so we spent some time looking for another place to go. Luckily there was 1 spot left at the next park.
She had so much fun playing on the big toys. This was her spot, so no one better try to come in.
And I got my first set of washi tape!