Happy Friday friends! I survived my first week as a stay at home mom! You know it's funny. A week ago Wednesday was my last day at work, and as I was walking around saying my goodbyes, I had so many people ask, "What are you going to do?" It made me realize how many people work their entire lives and have no idea what it's like to stay at home with a child. Most of the time my answer was, "My daughter has her own agenda so whatever she's doing I'm doing," but I kind of wanted to say, "Do you think SAHM's just sit around all day doing nothing?!" I mean, we're raising children for crying out loud! The next generation of leaders and business owners, our future society that will take over the world after we're retired and dead. Anyways, that has absolutely nothing to do with today's post, but I just had to share it because I thought it was rather interesting.
Y'all, my birthday is coming up in a few weeks. Ugh. I am honestly not at all looking forward to this one. I am feeling old. Like, really old. Birthdays just ain't what they used to be that's for sure.
Here are a few things I'm loving lately.
1) This Canon EF 50mm f/1.8 STM Lens
is on my birthday wish list. I have 2 lenses for my DSLR, one that I use all the time and the other is a 255mm zoom lens. I've really been wanting to get my hands on a 50mm lens for my up close and personal photos, which most of mine are, so this lens is at the top of my list.
2) That the weather is cooling down! Hallelujah! This summer has been intense to say the least. When you live in Seattle you don't necessarily have AC, so we have suffered many a day in a 80+ degree house. It looks like we are going to get rain this weekend! I never thought I'd be excited for rain. Ever. But we need rain like a toddler needs it's favorite blankie to sleep. We are desperate here not only for our plants and reservoirs, but for the fires in Eastern Washington.
3) Brunch. I heart brunch so much. Honestly, the thing I want more than anything for my birthday is my family to be together eating brunch. I've been wanting to go to brunch at this local Seattle restaurant for a few years. They do an amazing all you can eat brunch buffet, but it's really expensive. I'd love for my family to go there, sit and eat and just talk for a few hours. That sounds like the perfect birthday to me.
4) School clothes shopping for baby girl. I've been doing a little searching online and we picked up a few things at Target, but we're heading out this weekend to complete her back to school wardrobe. K doesn't like to call it school clothes shopping since she's in preschool and only goes 2 hours a day, 2 days a week, but really that's what it is. The girl is growing like a weed and while she can fit in a few 3T clothes and most 4T things, the pants get to be too short! (She gets mistaken for a 4.5-5 year old sometimes!) So this weekend we'll be heading to our favorites, Old Navy and Gap, for some new fall and winter clothes. I'll share some of the things we get because the girl has her own style and chooses most of her own clothes. #littlefashionista
5) This post. Audrey Hepburn is my favorite actress of all time and these life lessons from her totally define who she is and what we ladies should strive for.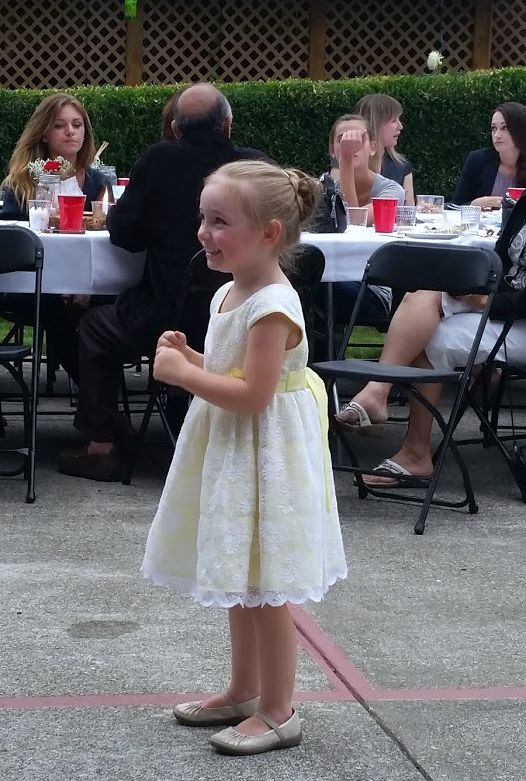 6) Last but of course not least is being home with my girl. It's been a challenging few days as she's been out of a routine for about 6 weeks now, so trying to get her into a schedule is tough, but we'll be working on it in the coming weeks. Lord give me patience! I just can't get over how lucky I am that I get to be here all day with her. I'm sure I'll be singing a different toon some days, but overall I just feel so blessed that I get to be the one to spend each day with her.
Have a great weekend love bugs!