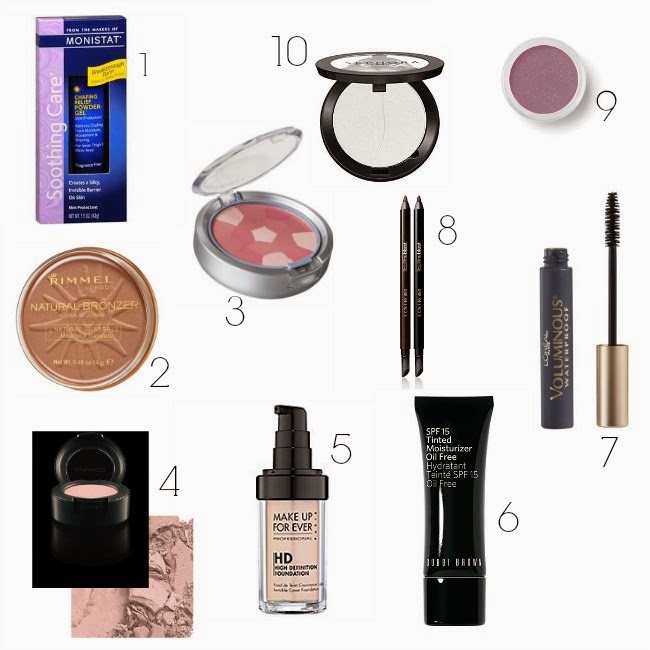 I've finally, after 15+ years of wearing makeup, narrowed in my beauty routine. High five-ing myself right now! I've never been very good at doing makeup. I've tried SO many different things over the years. There are a few that I've stuck with for years (eyeliner, mascara) and some I've just discovered in the last few years (primer, tinted moisturizer).
I usually go for a more natural look, and on most days don't wear everything you see below, but these are the items I use most frequently.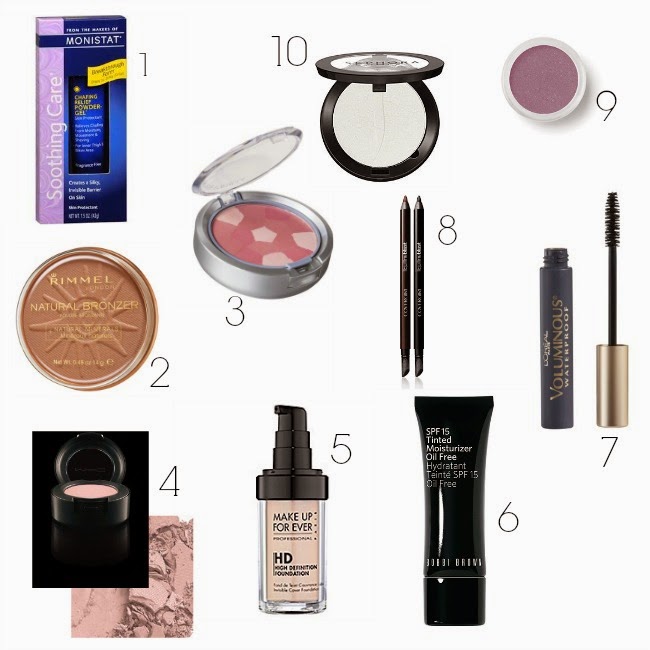 I have a pretty good mix of both name brand and drugstore makeup. I think the one secret that is my most favorite is the Monistat Chafing Gel. I use it as a primer under my foundation. It is almost the same exact formula as Smashbox's primer. And about a quarter of the price. I absolutely love it!
I really don't wear foundation much anymore these days though. The Bobbi Brown Tinted Moisturizer has really great coverage without being heavy. It's definitely my favorite overall beauty product.
The Physicians Formula blush provides a great color that's not too heavy or dark and I love my purple Bare Minerals shadow.
Do you have a tried and true go-to item in your makeup bag?
Have a fantastic weekend!