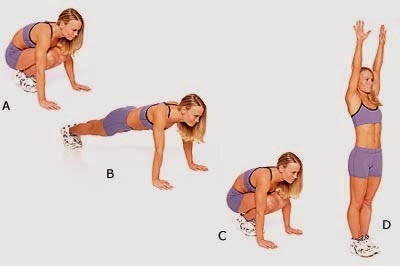 You can see my other 2 workout series posts HERE and HERE.

I'm going to be 100% honest with you here. I haven't been to the gym in probably 2 months or so now. And when I did go a few months ago, I think it was only twice that month. As busy as we are I just don't have time to make the drive, get Little A settled at the day care (which is very rare that she'll even stay in there) get my workout in, and drive home. So I've been working out at home every week, and I am so much happier! I do love the gym, and maybe one day I'll have time to start going again, but for now I have enough equipment at home to get some great workouts in (most of the time after Little A goes to bed) and I get to spend more time with my girl.
The workout I have for you today is an at home workout. And it's hard. There's no other way to put it than that. It will get your heart rate up and your body moving; you'll be sweating and begging for mercy when you're done.
Body weight workouts are my favorite because you can do them anywhere and they require no equipment. It just goes to prove that you only need yourself and some motivation to get a good workout.
If you've done bootcamp before then you're probably familiar with body weight 300 and 500 workouts. We did them often at our bootcamp. And I loved them every time. Why didn't I post a 300 workout for you first? Because I really want to challenge you and show you that you can do this. It won't be easy, but you can do it. And you'll feel so good when you do!
Time and form: The goal of this workout is to perform each exercise as quickly as possible while still maintaining good form. Good form is key to gaining strength and preventing injury. Time yourself and use it as a benchmark for your next 500.
Directions: Perform each exercise in order for the set number of reps, then immediately move on to the next exercise. If you need to rest for 5 seconds do so, and get right back into it. If you go at a slow pace this workout won't be difficult and you won't get the results you want. Really try to challenge yourself, but remember to maintain good form throughout the workout.
25 speed squats
25 push ups
25 crunches
25 forward lunges/leg (one leg per round)
25 jump squats
25 burpees
25 mountain climbers
25 side luges/leg (one leg per round)
25 v ups
25 jump ropes
And repeat!

That my friends, is a fairly simple 500. It is not easy. Not easy at all. But you will feel so accomplished after you finish this workout. I promise.
Below are some modifications for a few of the exercises for you.
Push up modification:
* Go down on your toes, drop to your knees and push up, then back on your toes and repeat.
* Knee push ups
* If you have bad wrists you can do wall push ups.
Lunge modification:
* Reverse lunges
* Static lunges (you remain in lunge position, moving up and down)
Jump squats:
* Toe presses (squat, then press up on your toes instead of jumping)
Burpees:
* Jump down, out, in and jump up
* Jump down, step out, jump in and stand up
* Jump down, step out, step in, stand up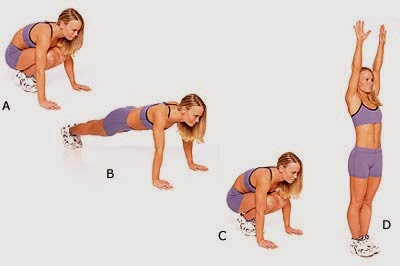 V ups
* You can do a v sit by bending your knees and hugging them when you come up.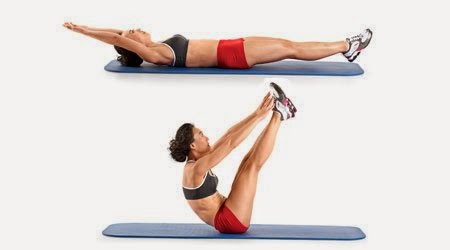 And a pin-able image for you:
Good luck and let me know what you think of this workout!