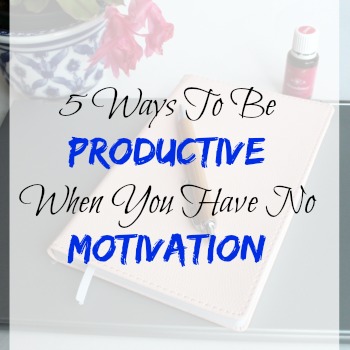 Just a few simple ways to be productive when you're not feeling motivated.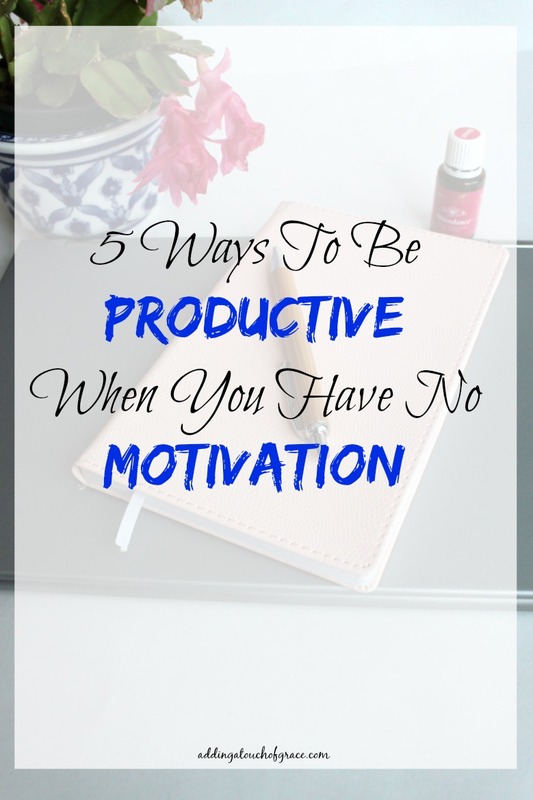 We've all been there. We wake up on the wrong side of the bed or have a run in that has an unpleasant outcome and have no desire to do anything the rest of the day. We know there's a lot on our plate, but we're completely unmotivated and don't know how to get started.
Yeah we all deserve a break every now and then. But we can't take a break from our lives for weeks or months on end without there being some serious repercussions; like a filthy home, no food in our fridge, or even a sub-par review at our job.
Here are a few simple ways to be productive when you're feeling unmotivated.
Exercise // Exercise always puts me in a good mood, and leads me to want to continue working hard on something. Sometimes all you need is a change of pace to find your motivation. Even just a quick walk around the neighborhood can lead to inspiration and the desire to be productive.
Change your environment // I used to do this at work all the time when I was unmotivated to work on a project (which was often). Find a new location to work for a few hours, take a break and grab a cup of coffee, go for a walk or even just walk up and down the stairs a few times. A change of scenery can change our perspective and our state of mind.
Put on your favorite music // When I've lost that lovin' feeling and just want to sit and do nothing, I'll blast a favorite song and dance around for a few minutes. It gets my blood pumping, brings a smile to my face and helps me forget about my lack of motivation (it also works well to get my toddler out of a funk and into a good mood). Even just putting on some background music will help me get into a better mindset to feel more productive.
Set a time limit // No matter what it is you're trying to accomplish, set a timer and see how much you can get done in say 30 minutes. No other distractions, just focus on what you want to accomplish. Start doing and see how far you get in those 30 minutes.
Make a list // Write down what you want to accomplish. Making a list of the tasks you want to do can help motivate you to actually do them, instead of just thinking about them. We're a visual society and seeing those tasks written down, ready to be crossed off can be the kick in the pants you need to get going. And if all else fails, at least you've written down what you need to accomplish so you're further than you were before.
Here are 5 simple ways to be productive when you have no motivation
Click To Tweet
There are countless number of ways to be productive even when we aren't feeling super motivated at the time. If I can just start doing something, I find that as motivation enough to keep going.
What works to get you feeling productive when you're totally unmotivated?