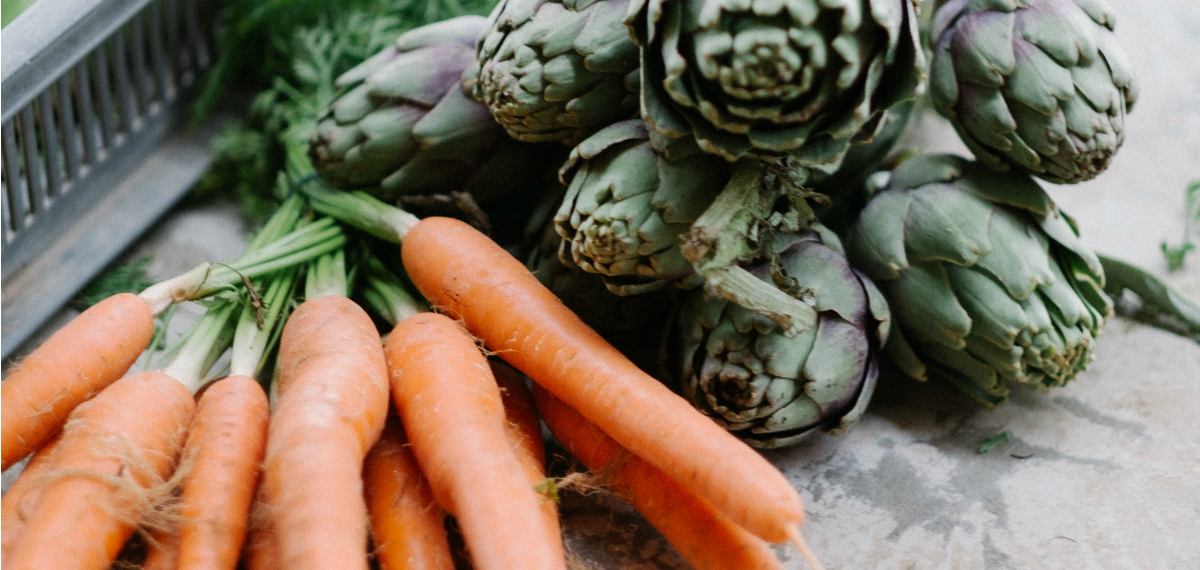 Healthy living doesn't have to be expensive. These 7 ways to eat healthy on a budget don't send your wallet running for the grocery store exit.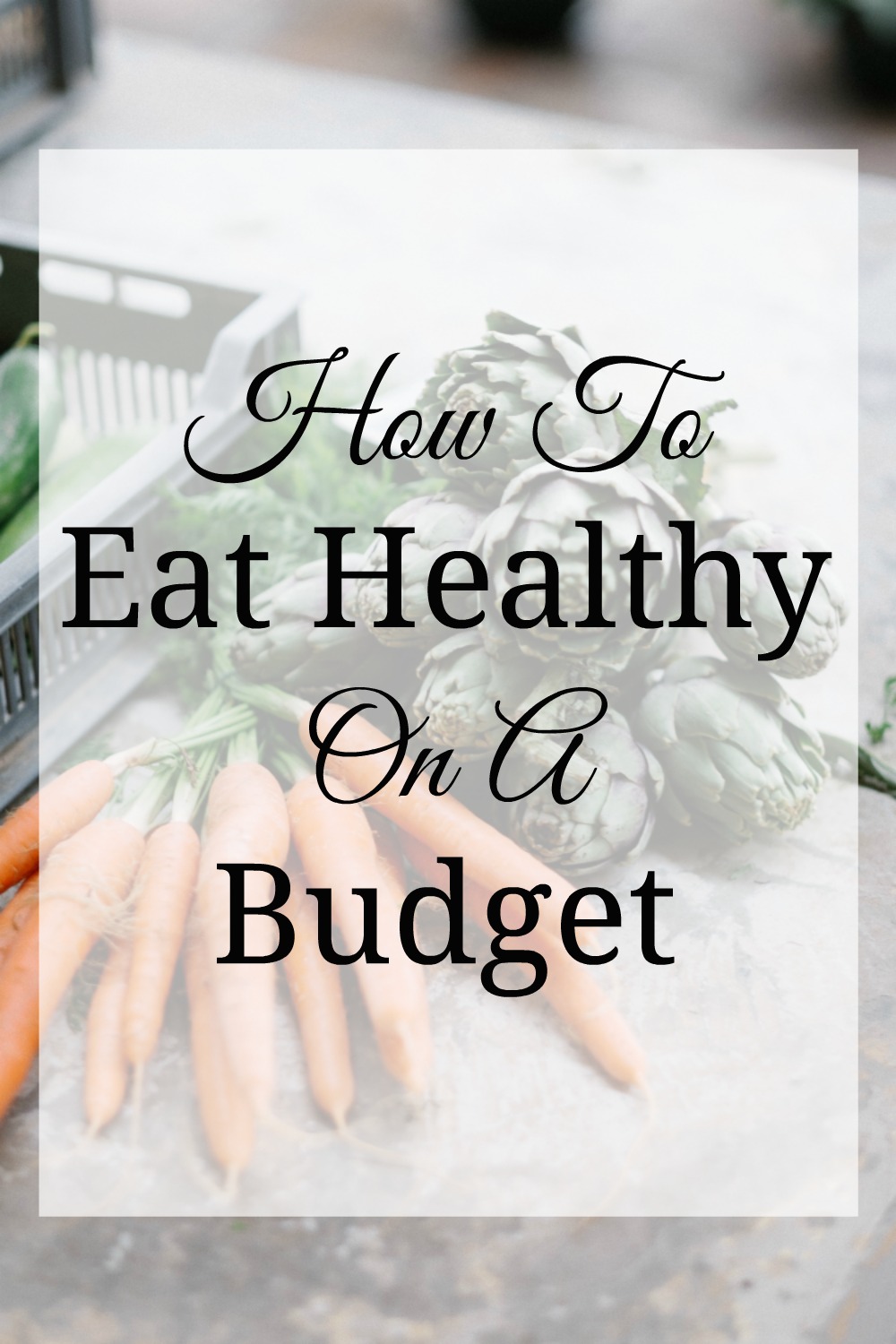 When we made the switch to eating paleo, there was an initial shock the first time we added up our weekly grocery bills. After all, grass fed beef is a bit more expensive than your typical store bought meat. One of the biggest challenges I hear from people who want to adopt a healthier way of eating is the expense; especially if they are on a tight budget. But after a few months of finding areas where we could cut costs and being strategic with our purchases, we've found a way to live healthy on a budget. All it takes is a little planning and some smart shopping to eat well and stay on budget.
Part of eating clean and healthy is eating fresh, organic (if possible), nutrient-dense foods. But really, these foods tend to be more expensive. For example, a bag of beef jerky is going to be more expensive than a bag of chips.
Fortunately, there are many things you can to do eat healthy on a budget.
Keep it simple
This is probably my number one tip. People think they always have to make fancy, elaborate meals. But really, if you stick to three main things on your plate, it can be really reasonable to eat healthy. For example, we usually have some sort of meat, a veggie, and a fat on our plate. So say a 4 oz steak, 1 cup of stir fry veggies and 1/4 of an avocado. It's simple, doesn't take long to make, and requires few ingredients.
Plan your meals
I rarely go to the grocery store without a plan of what we're going to eat that week. When I know exactly what I'm cooking, I'm less likely to buy unnecessary ingredients. This also helps me utilize my ingredients, which I'll talk about more in a minute.
Buy ingredients, not products
This tip is huge. Although we love the convenience of packaged foods, buying ingredients to make your meals is going to save you loads of money at the end of the month. Beef jerky is a great snack, but it also costs $8.00 for a small package that you can devour in one setting. Same goes for things like kale chips, apple chips and bars. All of those packaged products can be made in your home for a quarter of the cost. Yes it may cost you a bit more time, but if you want to stick to a budget, it's worth the extra effort.
Eating healthy doesn't have to cost a fortune. Here's how to stick to a budget when shopping for healthy foods.
Click To Tweet
Maximize your ingredients
When buying ingredients, think about things you can cook that can be used for multiple meals. For example, two pounds of grass-fed hamburger can be used for a chili as well as taco salads. A package of chicken can be used for chicken fajitas and a chicken stir fry. Buy vegetables you can use in multiple ways as well. Spinach can be used for a breakfast scramble and a spinach salad. The possibilities are endless when you really think about maximizing your ingredients.
Buy in bulk where you can
There are things I go to the grocery store for a few times a week, like in season fresh fruit and veggies. And then there are things I'm able to buy in bulk. Don't think you can buy healthy foods in bulk? We get bags of mixed frozen veggies from Costco, free range eggs, and 10 pound packages of frozen grass-fed hamburger from the butcher. This saves us a lot in the end. We try to eat in season as much as possible, but when we're unable to, utilizing wholesale clubs like Costco and Sam's is a great way to stay on budget.
Cook so you have leftovers
My paleo chili recipe lasts us a good 2-3 days, and costs around $2.50 or less per meal for Kellen and me. I always cook extra so we're able to have leftovers for at least another day. It saves us a lot of money, and a lot of time doing meal prep.
Splurge wisely
There are items that we consistently splurge on as a family, like grass-fed beef and free range eggs. But not every vegetable you buy needs to be organic. And I don't recommend buying pineapple in January when it's not in season. Do your research and splurge on the items you think are worth it.
Many people want to make the switch to eating healthier, but they think it's too expensive. You can eat healthy on a budget if you're mindful of how you spend your money. Just a few simple steps and you're on your way to a healthier way of life!