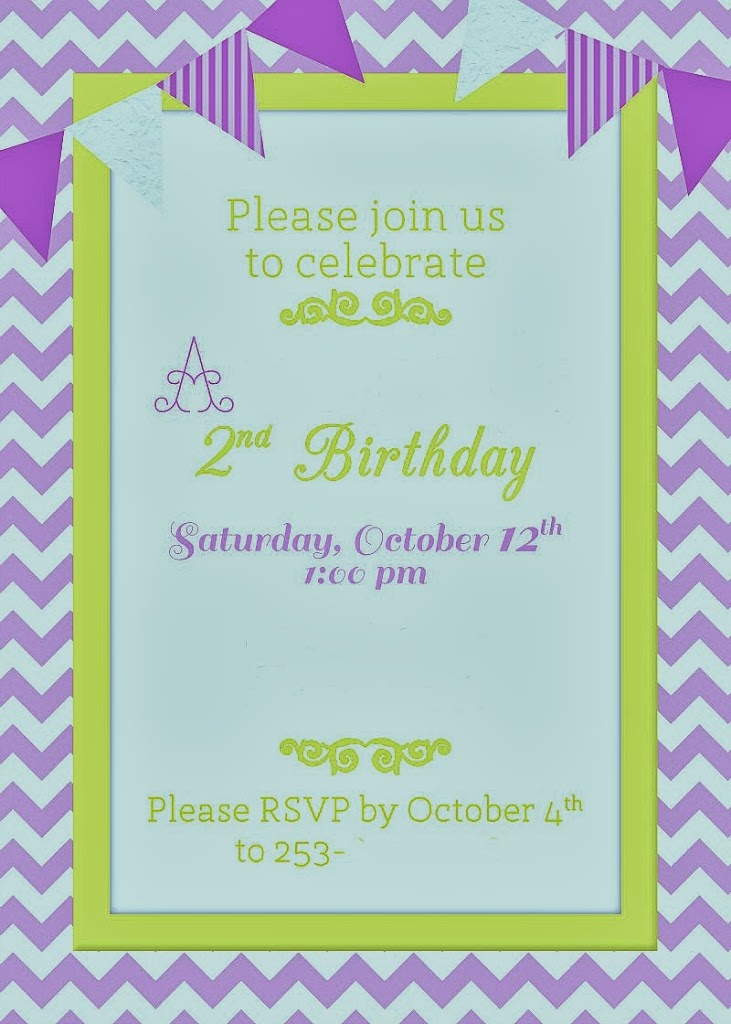 Little A's 2nd birthday was last week and we celebrated her over the weekend with a pink lemonade themed party.
She is very girly so I wanted something equally as girly for her party (you can see my original ideas for her party HERE).
(Caveat: Before I start, one thing you will eventually learn about our house is that the lighting is terrible. There are 2 rooms that get good light in our house and the dining room, unfortunately, is not one of them. So I apologize in advance for the not so great pictures. They looked good in the photo editor, but once I uploaded them here they look blah 🙁 I was really bummed they didn't turn out better.)

Now, onto the party!
The theme started with the invitation.
Pink chevron and yellow polka dots were my inspiration. (The invitation was actually more of a pale pink and yellow, but I don't think the photo editor recognized those colors, so this is what we have.)
The dessert and lemonade table was a combination of pinks and yellows.
A pink lemonade theme was perfect for our girly girl.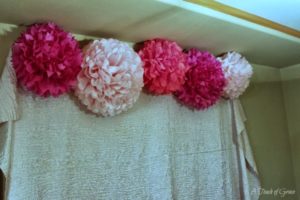 The poms completed the table. I was able to pin them to the wall (very carefully) instead of hanging them. It created a much cleaner look.
The pink chevron and yellow polka dots continued into these adorable mini pinwheels. Kids were able to take them home as favors as well. 
Just some wrapping paper inside of a picture frame served as a tray for the mason jars.
I love these little mini mason jars! They are the perfect kid size.
Who doesn't love rice Krispy treats? And dipped in chocolate? Even better.
We also gave a few of Little A's favorite things to the girls. Boys are really hard to buy for when it comes to a pink lemonade theme. So they just got some miscellaneous items (just keepin' it real).
Huebie built the lemonade stand for Little A.
She loved it! (Sorry, camera phone picture.)
Happy Birthday to my sweet little girl.
Details:
Pink Lemonade Invitation & Favor tags: Puddin Pops Prints
* Mini Pinwheels: Aubabi78
* Poms: Martha Stewart from Michaels
* Cake & Cupcakes: Your Just Desserts
* Little A's chevron & polka dot romper: Gigi Babies
* Pink Lemonade Lip Balm (favor): Bungalow Bath Body