Thank you all for the sweet comments and prayers on Monday's post. It means the world to me to know we have so much support out there.
By the title of this post you're probably thinking, "Really Tiffany? This is totally not a recipe you would make." But I couldn't not share this delicious meal our friends prepared for us over the weekend. It's easy and a total family pleaser.
This is one of those wholesome, family meals moms used to make when we were kids.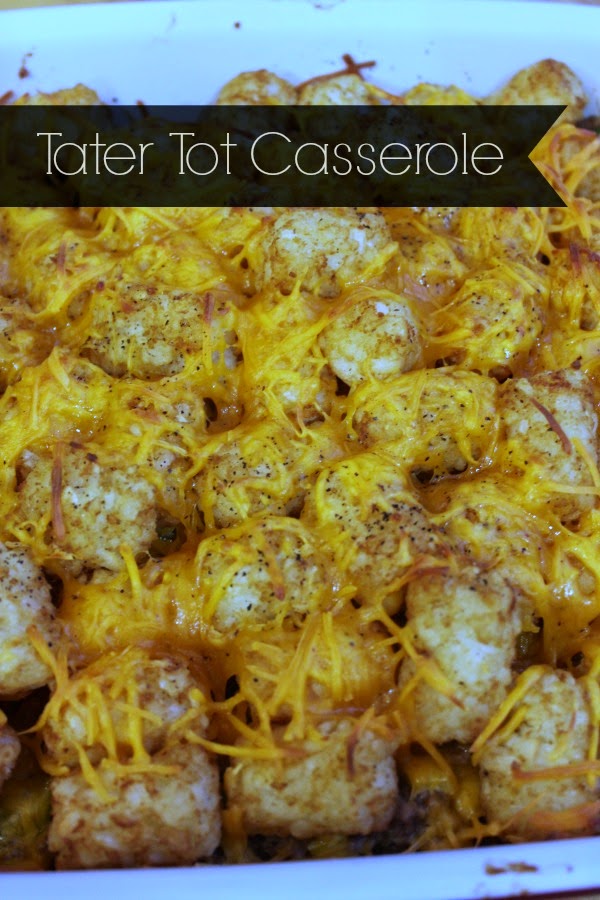 Yes. Tater tots. I know, I was shocked too. I really did not think I was going to like this dish. But it's a bit like Shepard's pie, which I do like. The tater tots crisp up just a little to give it that bit of crunch. It took me about 15-20 minutes of prep time for this dish. Super easy!
Ingredients:
* 1 lb ground turkey
* half a yellow onion
* 1 packet onion soup mix
* 2 cups frozen peas and carrots (or whatever frozen veggies you want)
* 1 can cream of mushroom soup
* 1 1/2 tablespoons Worcestershire sauce
* 1 package tater tots (we used about 1/2 the package for this recipe)
* 1-2 cups shredded cheddar cheese
* salt and pepper to taste
Directions:
* Preheat oven to 375 degrees.
* In a deep skillet on medium heat, brown ground turkey.
* Add onion, onion soup mix and Worcestershire sauce.
* Continue to cook for about 2 minutes, until ingredients are combined.
* Add cream of mushroom soup and veggies, and mix.
* Lightly grease a 9×9 baking dish (I use Pam spray).
* Add ingredients to dish.
* Top with half the cheddar cheese.
* Add a layer of tater tots and top with remaining cheddar cheese, salt and pepper.
* Cover with foil and bake 45 minutes.
* Remove foil and bake another 5-10 minutes, or until the tater tots are crispy.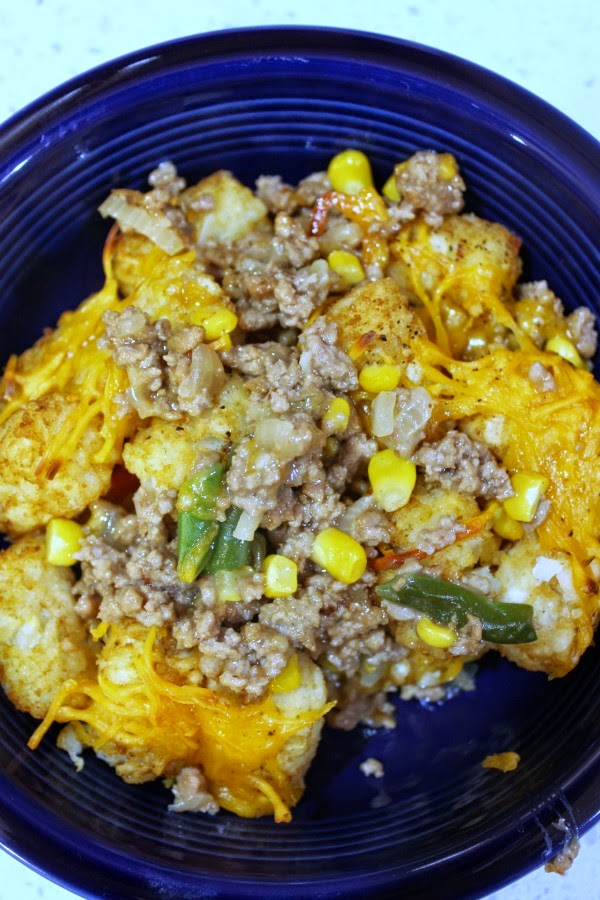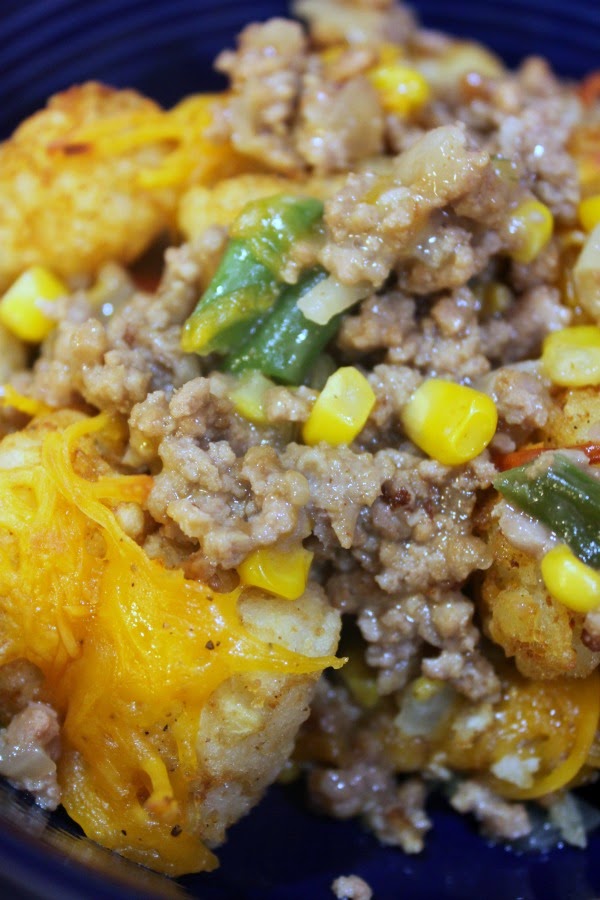 Enjoy!