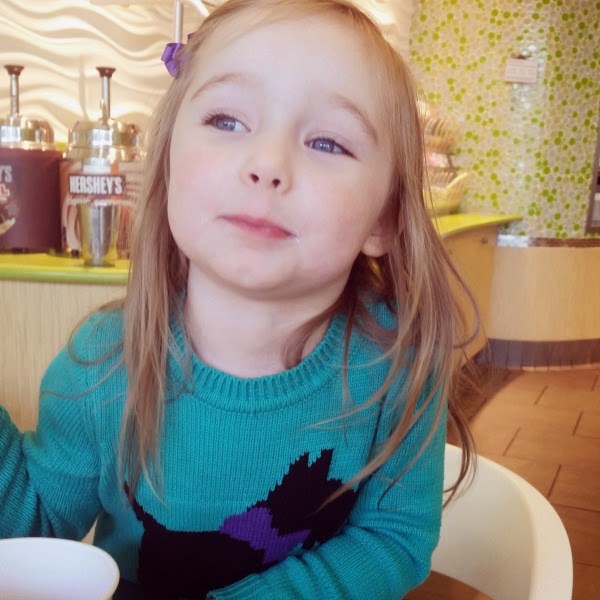 Hello my friends! I hope y'all are having a fabulous week! We've had a pretty good week around here and lots going on. We're looking forward to taking Little A trick-or-treating tomorrow.
Day 296: Little A had her 3 year appointment last Thursday and she rocked it! Usually she is terrified of going to the doctor but she didn't shed a tear. So proud of her.
Day 297: Our first day in Bend. Little A loves her Auntie Mel and Oliver.
Day 298: We went to the pumpkin patch in Bend! It was an awesome one with multiple play areas for the kids, slides, teepees, swings, mazes, a petting zoo and pony rides. We had a blast!
Day 299: Even though sister did not sleep well at all while we were in Bend, she was a trooper on the 5+ hour drive.
Day 300: Disney let Sleeping Beauty out of the vault! So we of course had to pick it up. Little A liked it, except Malificent of course.
Day 301: I made this recipe Tuesday night and took it to work yesterday. It must have been good because everyone was raving about it and telling other people they had to try it. The cake was gone within an hour.
Day 302: Little A had a Halloween party at preschool. I am so glad I was able to be there. Love my little Belle.
I just want to say thank you again for everyone's support and sweet comments on Monday's post. As hard as life can be sometimes, it's made easier knowing we have so much love and support. And knowing you all have continued to love and support me, makes my decision to keep blogging that much sweeter. 🙂
You can follow me on Instagram.
And Facebook.
And Pinterest.
Have a great day!