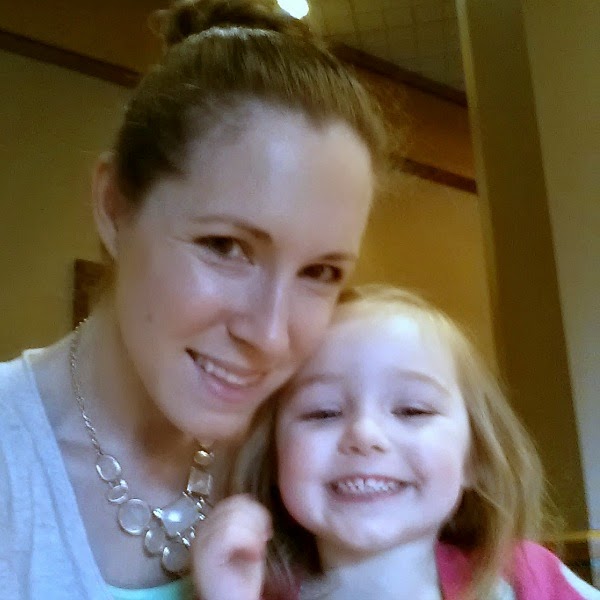 Helllloooo everybody! It's Thursday. And I couldn't be happier. It was a rough week and work and I'm so glad I don't have to go back until Monday.
We spent most of the last week working on our new fence: demo, removal, shoveling dirt, new fence procurement, etc. We're so close to having it done, but the rain (or monsoon, whatever you want to call it) that came yesterday delayed us a bit.
Here's the happenings from our week!
Day 198: Ok #1, sorry for the super fuzzy photo. This is after some tweaking, so it looks better than it did. Eek!
#2, Little A and I went back to Nordstrom on Thursday to do a bit more shopping for before the sale went live for everyone on Friday. I specifically went to exchange a swimsuit I got 2 seasons ago that didn't fit (they took it back and sent me home with a new one! Love Nordstrom!). And to get Little A the faux fur vest I told you about in last week's #graceeveryday post. I can't wait for the weather to cool down and show you photos of her in it. Adorable!
Day 199: Since we no longer have a truck, we had to rent one this weekend for our fence project. Little A was stoked to be riding up front in the single cab truck. But it was a tight squeeze.
Day 200: Journey, Steve Miller Band, and Tower of Power at the amphitheater! The rain stayed away and we had a great time. I will say, not as good as the last time we saw Journey, but still great. I also found out that Tower of Power was the first CD my hubby ever bought. #random
Day 201: Demo on the fence complete. Lots of dirt hauled out. Now the retaining wall is started. This side of the fence is now complete (after this photo was taken obviously), but we still need to get the other side up. Huebie thought we could do it all in a weekend. Ha!
Day 202: Ugh. Another blurry one. So sorry! Little A said we needed to make our "goofy" faces. Every time I say, "Make your goofy face," this is what she does. Kills me.
Day 203: More fence time! And this is how most of our photos turn out. Her cheesing at the ground. Or the sky. Or she's a blurry blob. At least she'll sort of smile now.
Day 204: We made a Costco run last night and decided (for the 3rd night this week, eek!) that we didn't want to cook. So we got a $1.50 hot dog and drink. Little A's first Costco dog! She only had 2 bites, but I think she liked it.
And then we came home and found these in the mail!
One of my favorite days of the year! I've had my season tickets for about 7 years now and I get giddy every time these arrive in the mail. Cannot wait for this season!
You can find me on Instagram HERE
And Facebook HERE

Question of the day: Do you have any big home projects going on right now? Seems like this year the projects I want to do have been out prioritized by projects that have to get done (like the fence).