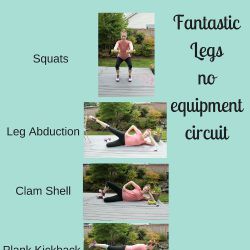 It has been a sweet forever since I've done a fitness post! I've been following a new program for the last few months so I haven't been creating my own workouts. But this circuit is a killer. Your legs will be burning baby! If you are on travel and no gym is available, this is a great one to do in your room. You can also incorporate dumbbells for an added resistance and to workout your arms a bit. I'll identify where you can add some weights in if you so choose.
Here's the deal with these photos. My husband took them. He's by no means a professional photographer, but I wanted to include my own images instead of searching the web for hours for images I could use. So this is what you get.
Do 14-16 reps of each exercise. Repeat circuit twice. Rest for 60 seconds between circuits.
Squats (BONUS: Add dumbbells and raise arms straight out in front of you as you squat)
Leg abduction (raise and lower leg, point toe. Do reps on one leg then switch sides.)
Clam shell (I love this one! Burns so good! It may feel a bit awkward at first, but trust me, it's a good one.)
Plank with kickback (Hold that core!)
Curtsy lunge (BONUS: Add dumbbells and do bicep curls as you lunge across)
Bridge with leg kick (alternate raising and lowering leg on each side)
Plyo lunge (jumping lunges)
Plie squats (BONUS: Add dumbells and do bicep curl as you squat)
And I created a nice pinnable image for you!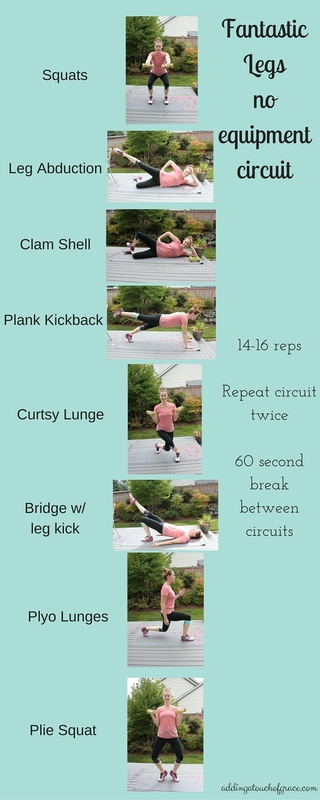 Legs are my favorite muscles to work. I love seeing my legs change and grow stronger and leaner after a few weeks of combined HIIT and weights. You can combine this with some abs and arms as well for a full body workout.
Have a great day love bugs!