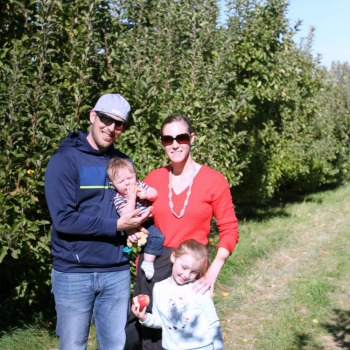 Happy first Monday of October! It's officially time for pumpkin patches, mums and all the fall decor! We spent a relaxing weekend at my in-laws house and while I was super stressed to head over at first (because of all the things we have to do at home), it was a fun, relaxing weekend. It was nice to be able to de-stress for a few days. But today it's back to the grind with lots of things to do to get ready for Little A's birthday and Disneyland.
I haven't done a weekend review in probably a year, but we had such a great time I had to document it.
A big reason I wanted to head East of the mountains was to go apple picking. It's been on my bucket list for a few years and I knew we had to do it this year.
My in-laws live in a small town where everybody knows everybody. So when we said we wanted to go apple picking they called up some friends who's daughter is married to one of the biggest farm owners in Eastern Washington and got us on the farm to pick apples.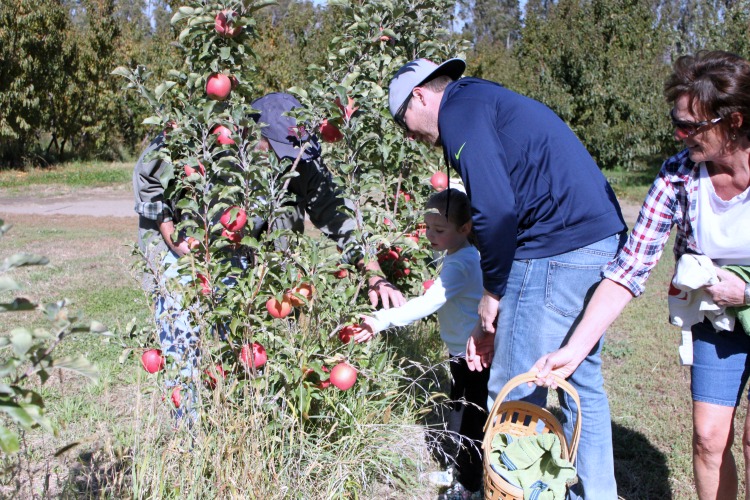 They even had some young Pink Lady trees just the right size for Little A to pick! She was into it for all of 3 apples, then she saw the tall grass and flowers and was preoccupied with that the rest of the time. She would stop to check out some big apples we'd find, but the adults did most of the picking. Shocking, I know.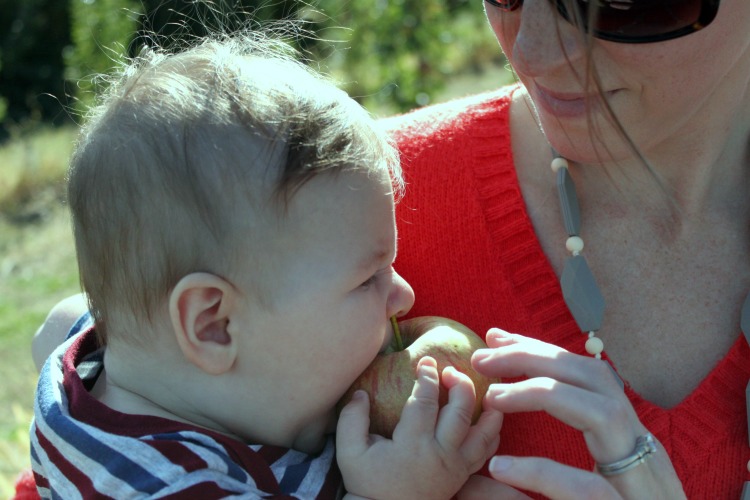 EJ, on the other hand, was very into the apples. He wanted ALL THE APPLES.
We ended up with 30 pounds of apples! If we had more receptacles I know we'd have picked more.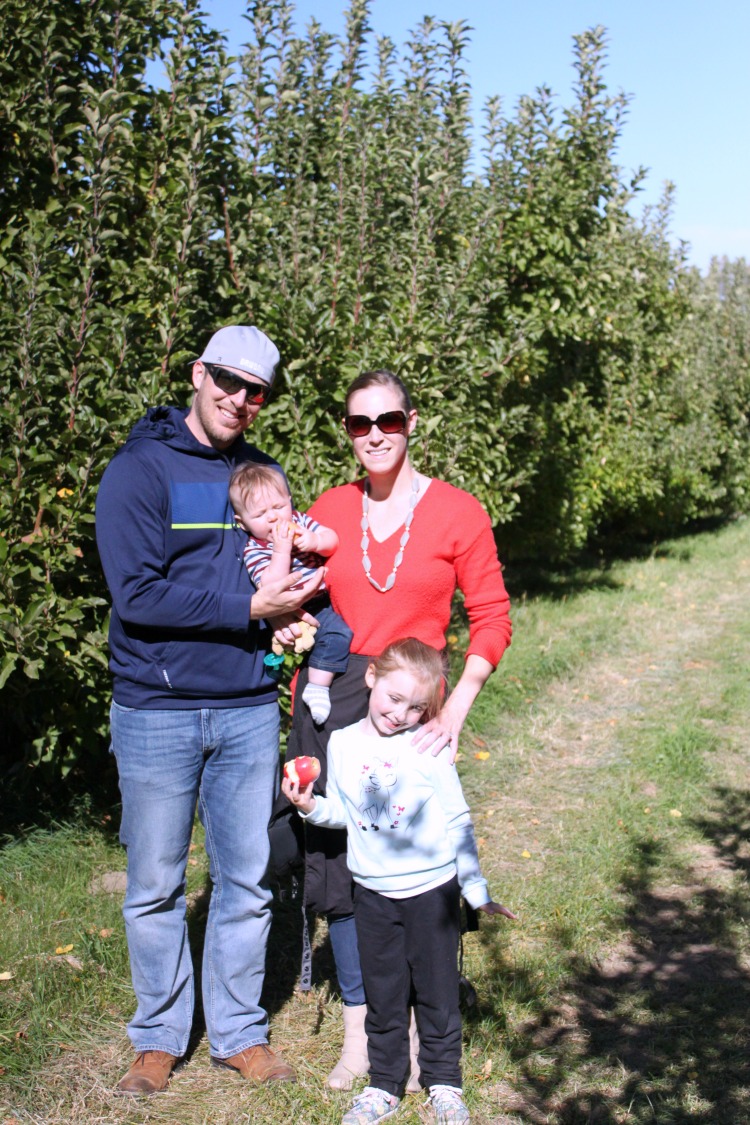 This photo pretty much describes our family to a tee: Kellen & me smiling at the camera, EJ trying to put something in his mouth and Little A making a goofy face and not looking at the camera. Yep, photo album quality right there.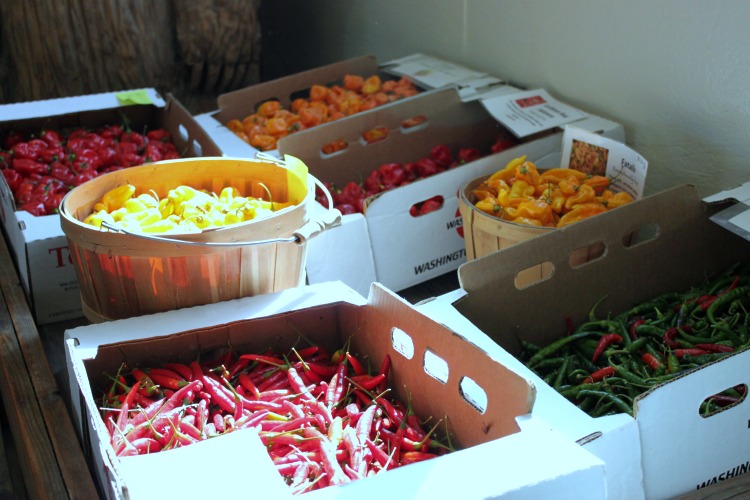 The farm we went to is an all organic farm and they have everything from peppers to pumpkins. At least 3 or 4 of the pepper varieties they had I'd never heard of; and they were some of the hottest peppers out there. And their apples were huge!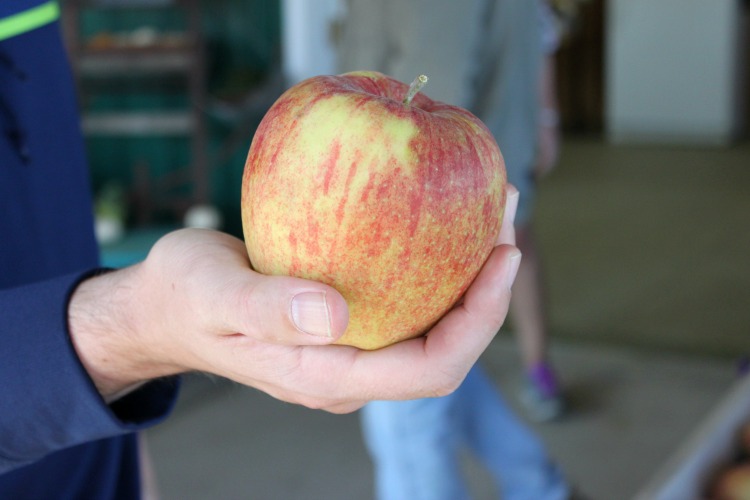 That's Kellen's massive hand holding that massive Honeycrisp.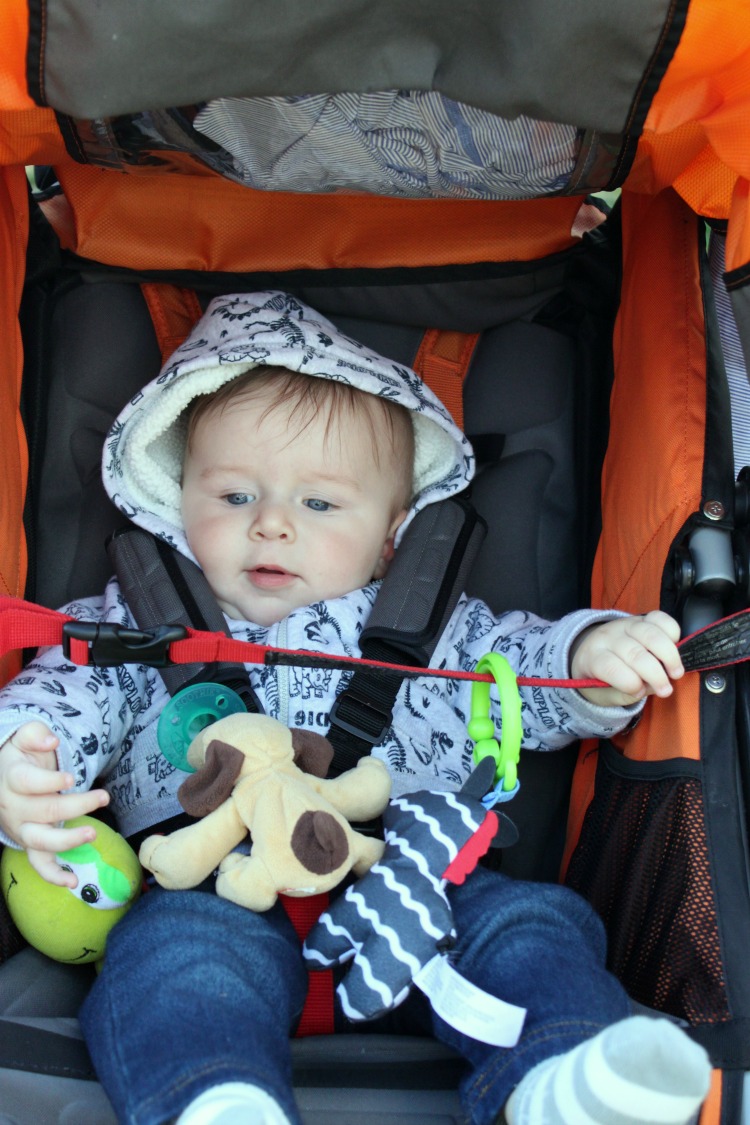 When we got back from apple picking I decided to do a quick workout before we started making pies. Cooking can only be done while drinking wine (in the evenings, I'm not that big of a lush), and I knew I'd want to drink wine while we made pie and wine cannot be had until after I've worked out. So after a short run I did a little workout in the front yard while the guys worked, the girls hunted for bugs (A's idea, of course) and EJ hung out in the stroller like the big kid he is (literally).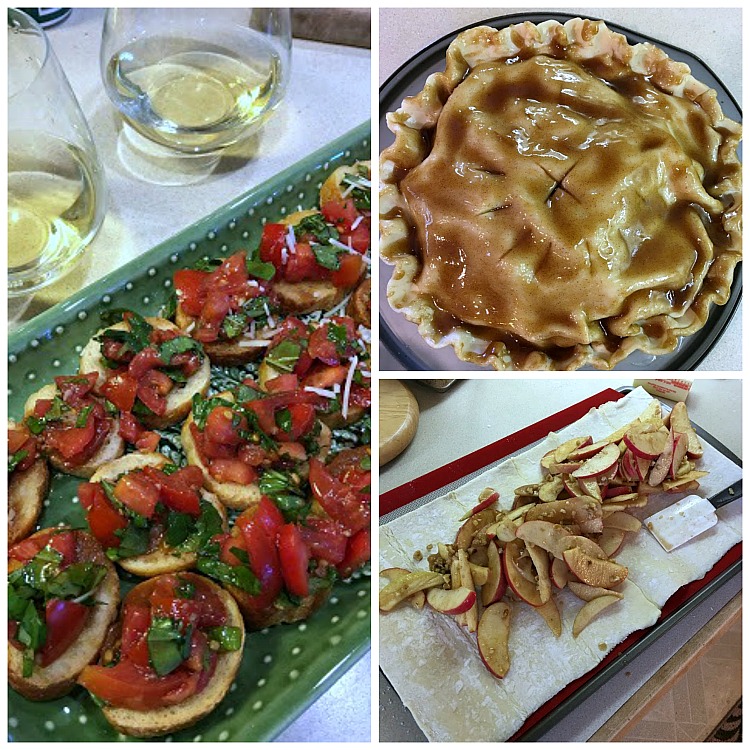 Once all the bugs had been hunted, the men were done doing "man things" and some fat had been burned, we went inside and got cooking. My mother in law is a fabulous cook so I always learn some new recipe when we go to their house. This time it was the bruschetta. Sooooo good! And so easy to whip up! We also made 3 mini pies per Little A's request (not pictured). Once again she lasted about 15 minutes into pie making then she peaced out to do some coloring.
Yesterday we whipped up another apple pie that tasted amazing, but wasn't super pretty. And an apple strudel. Yes, I will be doing as many workouts as I can this week because we ended up going home with half a pie and half a strudel.
Not the best photo, but I had to document 3 generations of Huebner men watching the Seahawks whoop on the Jets. Look at how closely EJ is watching the game. Kellen was very happy about how attentive he was. #futureballplayer
When we got home our contractor had been there and finished most of the baseboard trim downstairs! They are coming back to finish all the trim and put in the doors this week! I cannot wait to be done living in a construction zone! It's been too long.
I love when we head east of the mountains. The minute we cross over the pass my body relaxes. Life just moves at a slower pace over there. It was a welcome break for me; we've been on the go so much these last few months and I had been starting to get an upset stomach almost daily from the stress. Sometimes a weekend away is needed. And this one definitely was.
Today is filled with doctor appointments, contractors and more party prep for A's birthday.
Tell me something fun you did this weekend?