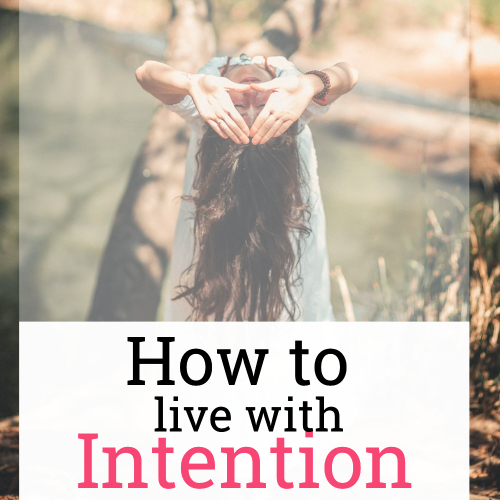 How to live with intention in a world that can be so overwhelming. Being intentional with your life doesn't have to be hard.
Over the years I've heard many people tell me that I've experienced a lot of loss in my life. And it's true. I've lost more people close to me way too soon. When you experience loss like I have, you learn how to cope more quickly. That's not to say that I don't feel and I'm emotionless, but instead I have learned how to process things and look back on the past fondly.
One thing this has taught me, above anything else, is to live life with intention. What do I mean by intention? Let's look at the Webster's dictionary definition.
1.

a thing intended; an aim or plan.

"she was full of good intentions"

synonyms: aim, purpose, intent, objective, object, goal, target, end, desire, ambition, dream
Being intentional with our life is something we can struggle to do. We get so caught up in our daily lives and routines, that pretty soon it's 5 years down the road and we're in the same place we were 5 years ago. We aren't growing. I'm of the belief that we never know how long we have. We can think we're fine, we're invincible, we're young, so we have many years ahead of us. But we never know when something could happen. I don't want to look back on my life and wish I'd done more with my time here on Earth.
How to live with intention
Living with intention is something that takes conscious effort. It's learning to live in the present while continuing to grow. It's learning not to let grief and loss and bitterness and hatred and envy and want take over your life. I know too many people who have wasted their life feeling sorry for themselves because of what they didn't have, or what they lost. That is no way to live!
Need a gentle push in the right direction for knowing how to live with intention? If you want to have a great life that you can look back on and say, "I really lived," here are a few ways to live with intention.
Have a powerful sense of purpose
Many say we were all put on this Earth for a reason. We all have a why. And I 100% agree with this. We are all here to serve a purpose. Yes, shitty things happen and I wish I had a crystal ball to look into the future and see why, but if you have a sense of purpose, you won't wonder why you are here.
Not sure how to discover your why? I wrote about how to find your why and understand your purpose in life.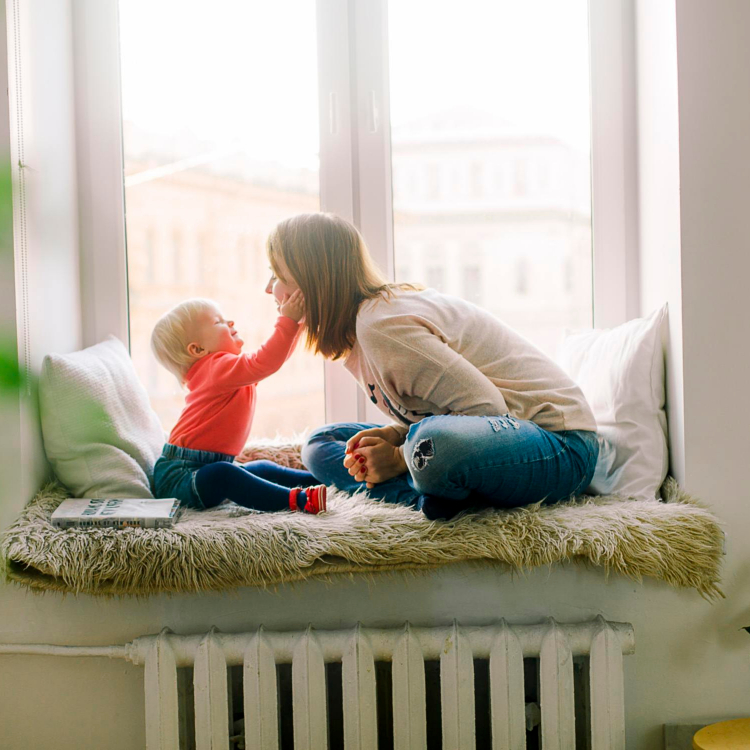 Be positive
I used to be one of those negative, pessimistic people. I am SO GLAD I snapped out of that mindset and learned to focus on the positive. No one wants to be around a Debbie Downer. No one! If you think you may be someone who has a more cynical outlook on life, do some self-reflection. Why do you think that is? It takes work at first, and admitting some things you may not want to, but making a mindset shift to focusing on the positive in life can dramatically change your overall outlook.
Mourn and move on
This one may sound harsh, but if we live long enough, we will eventually lose most of the people around us. Not only that, but we lose other things that are also important in our lives. Take the time to mourn those loses. Then learn to look back on the past fondly, cherish those memories, and look for joy in the every day.
Live in the present
Living in the past prevents us from enjoying the here and now. Don't dwell on who wronged you, what you wish would have happened, or anything else you can't change. It doesn't bring you happiness. Live in the present and plan for the future. You will experience so much more happiness in life.
Keep moving and don't overeat
You don't see obese centenarians! Health is wealth and it gives you life every day. Over 1/3 of Americans are considered obese, and 40% don't get enough exercise. That will not make for many centenarians in our culture. Be intentional with your lifestyle; choose whole foods more than processed, and walk at least 30 minutes a day. Exercise is not just good for your body, it's good for your mind as well.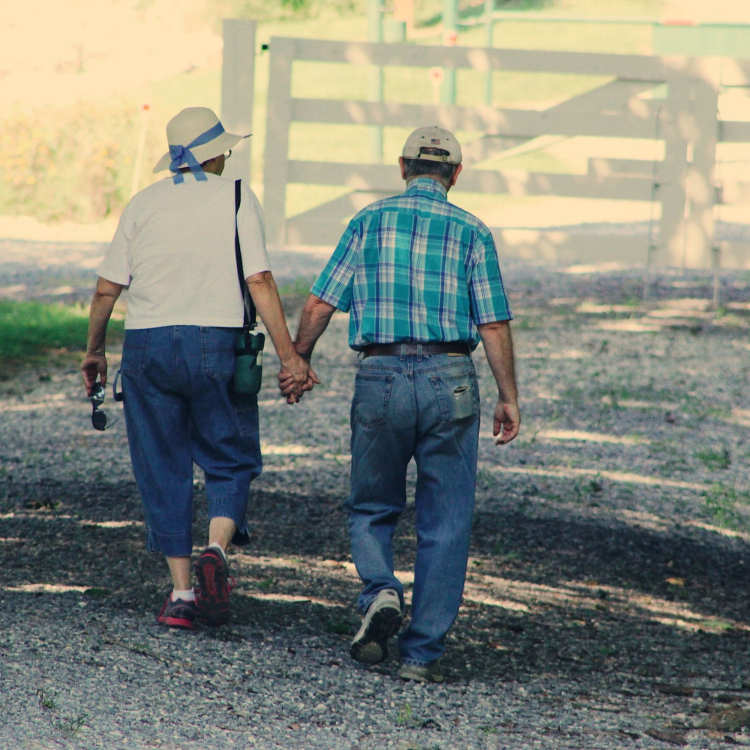 Have few regrets
This goes with living in the present, but you can't live your life wishing you'd done something different in the past. You can bet there are things I wish I could change, but I also try to look at those moments as things that shaped who I am today. They taught me lessons that I can learn from and take into the future.
Be a lifelong learner
I firmly believe that being a lifelong learner keeps you young. Not only that, but it teaches you how to seek answers for yourself and not rely on others to always do for you. There is so much information and knowledge in the world! Taking time to learn something new will help give you purpose.
Be kind
It's the golden rule friends. Do unto others as you would have them do unto you. Meaning, just be a kind person. Kindness goes a long way.
I hope you found these ways of how to live with intention helpful. We all have moments where we let things creep in and maybe aren't living a purposeful life. But learning to live an intentional life will keep you happy and fulfilled for many years.