I like to keep this blog as positive and happy as I can. It is my happy place after all. But lately things have been less than perfect. And I thought I'd share since I want to be real on here, and show that everything isn't always lollipops and roses.
Have you ever had someone make you feel so inferior that you've lost all confidence in yourself? That is how I'm feeling these days. I've just 100%, completely lost all my confidence. I've let this person, for a year and a half, put me down, disrespect me and show little disregard for my feelings. And it has taken it's tole. I HATE feeling like this. I hate that I've let this person do this to me. But I also hate that this person isn't even aware of their actions.
I don't want to let them continue to make me feel inferior. I want to rise above and realize that maybe they aren't as confident as they come across, and so lashing out and putting others down makes them feel better about themselves. I don't want to feel like I'm always second guessing myself and questioning my actions. I've done that enough in my life and as a 31 year old woman, I don't need to do that anymore.
But knowing me, until I can change my situation (in this case, my job) I will probably continue to feel this way. I'm a creature of habit and old habits die hard.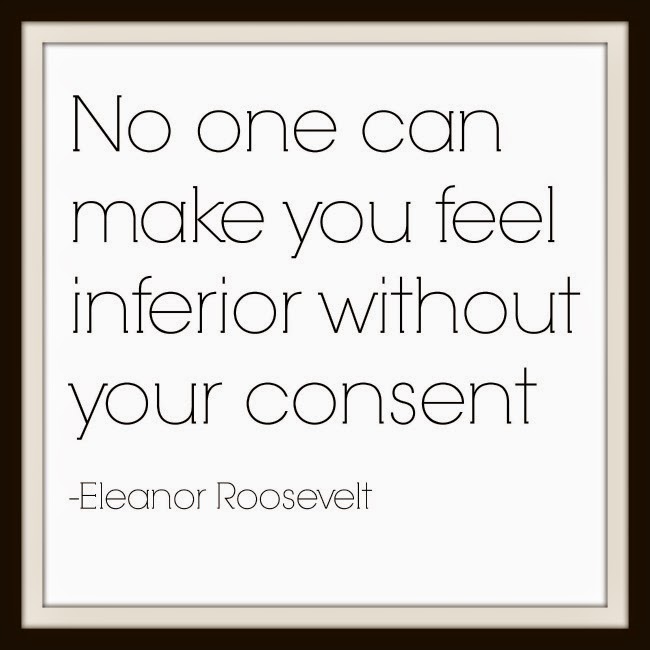 Knowing that I have a hard time coming out of a funk once I'm in it, I am going to try to change my life outside of the frustrating situation I'm in. I'm going to focus on my family, my home, our future; and try to tell myself that this is just a moment in time and a growth experience. Adversity and hardship challenge you to grow, to learn, and to persevere. Many of the truly successful people you see or meet in life have a common story. They were challenged, the chips were down; the odds were against them. And they overcame.
I will encounter other people like this in my life at work, and outside of work. I will get through this.
Maybe I'll pick up some self help books on tape or something. 🙂
What has helped you through hard times?