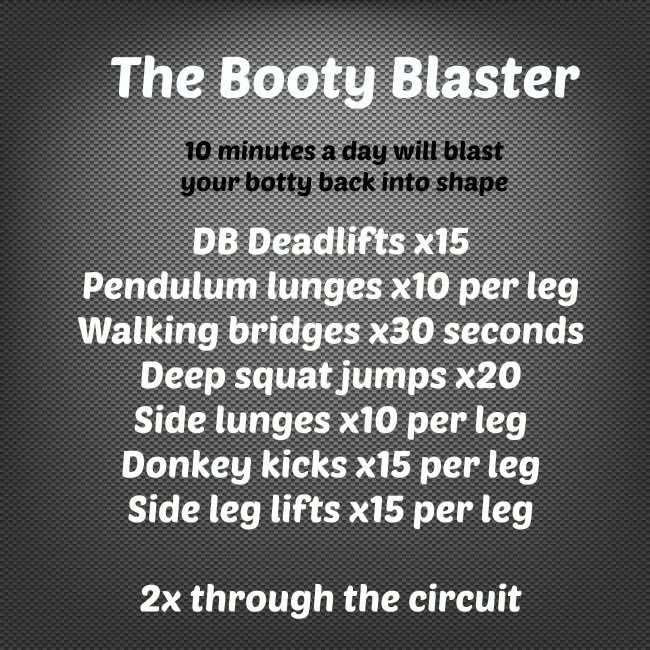 Happy Monday lovelies! How was everyone's weekend? We had absolutely perfect weather here in the Seattle area. Sunshine, 70 degrees, absolutely perfect. I finally started priming the bonus room! Didn't get very far (about half the room is primed), but it's a start! We spent Saturday afternoon helping Kellen's family in the yard at his aunt's house, and Sunday we spent some time in our own yard and did a little spacking in the bonus room. A very productive weekend for us.
Today we're going to talk about booty. That is one area (among others) of my physique that has always been lacking. I have a tiny behind. I've learned to accept it and embrace my little bum, but I still like to work hard to keep it strong and build it up as much as I can.
This booty workout will keep your bum tight and lifted.
Do this circuit 2 times through. In 10 minutes your booty will be feeling it. Really want to challenge yourself? Do it 3 times through. We're going for buns of steel here folks! I call this workout the booty blaster.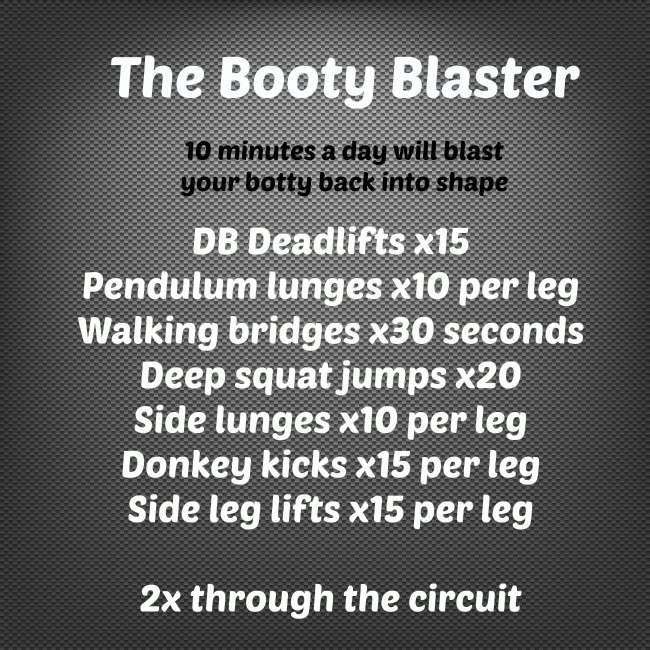 Let me break the workout down for you.
Dumbbell Deadlifts x15 reps
*Remember to squeeze your bum at the top.
Pendulum lunges x10 per leg
* I couldn't find a great photo for these, but basically you lunge forward, feet together, then back, feet together and repeat. Do 10 on one leg, then 10 on the other leg.
Walking glute bridge x30 seconds
* Remember, squeeze your bum tight. This will help keep your butt up and not let it fall.
* Drive your heels into the floor.
Deep squat jumps x20 reps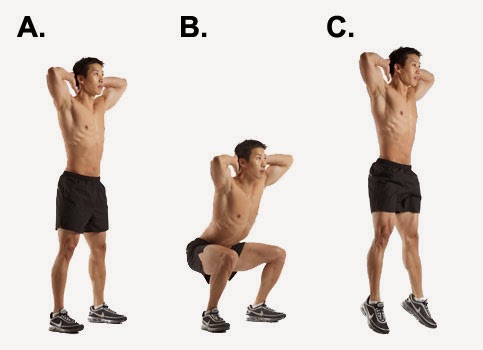 source
* Elbows back. If your arms get tired, take a few seconds to rest then get right back into it.
Side lunges x10 per leg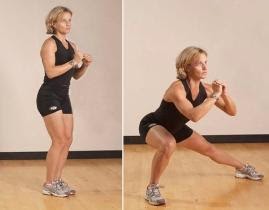 *Make sure your knee doesn't go over your toe on these.
Donkey kicks x15 per leg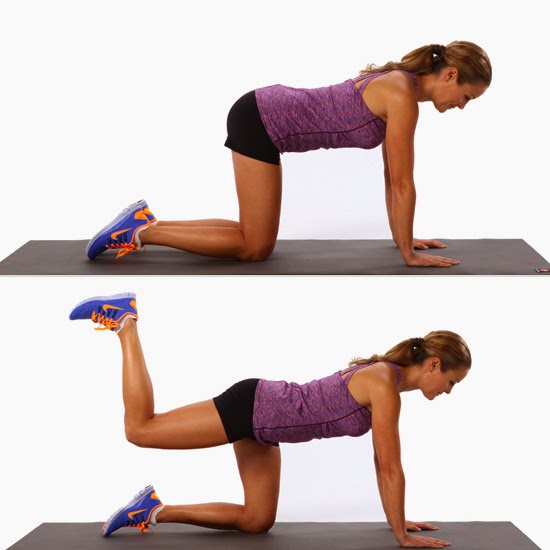 * Squeeze your bum at the top of the kick. Hold for a second before lowering.
Side leg lifts x15 per leg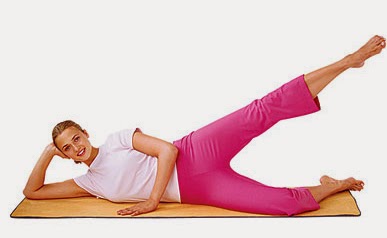 * Point your toe and squeeze that butt.
There are so many really great exercises you can do to tighten your booty. These will definitely get your behind burning by the end.
Have a great Monday!