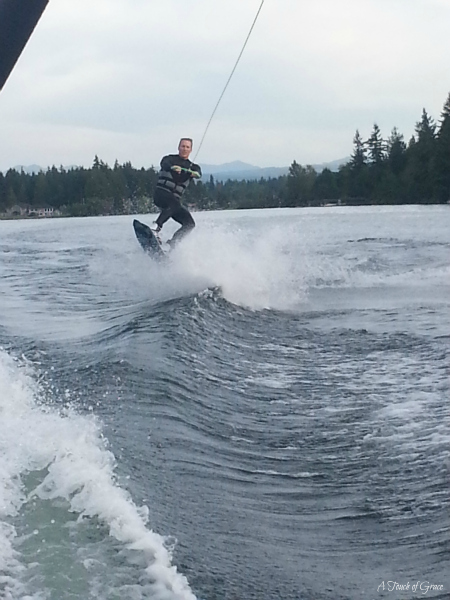 We had a fantastic weekend here in Seattle! Since the weather doesn't always cooperate with us, we try to cram as much as we can into the 3ish months of nice weather that we do get. This happens to be one of those weekends.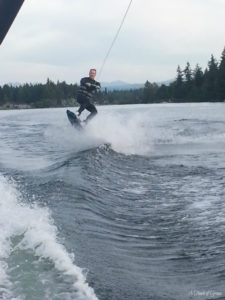 We started our weekend Thursday night with our first wakeboarding session of the season! Now you know Summer is here! Huebie catching his usual air.
Look at that view! One of the things that keeps us in this state.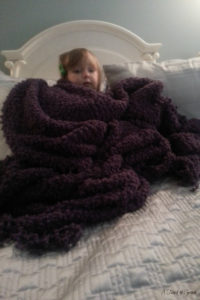 We had a relaxing Saturday morning at home goofing around with baby A. She has been into hide and seek and Mom and Dad's bed is a new favorite spot.
I spent some much needed time with a few girlfriends on Saturday wine tasting. Love my girl time (sorry no pics from that; we were too busy drinking tasting).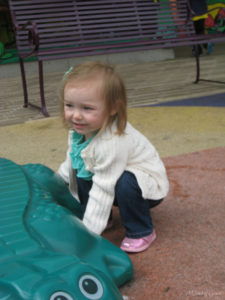 Sunday Grandma and Grandpa too baby A to the zoo. Although the animals didn't come out to play, she still had a wonderful time.
Baby A loves the carousal horses, until you get her up there, then she freaks out. She lasted about a minute before she wanted to get off. Sorry Grandma!
She went to visit my aunt and uncle and their cat. She loves cats (I'm allergic so no, we will not be getting a cat). "Pick up cat Grandma please!" Poor cat looks terrified of her!
And yes, I did consider calling CPS when I found out she went into the cat crate and they were taking pics of her, but I think she had more fun there than at the zoo (due to lack of animal visability). My child.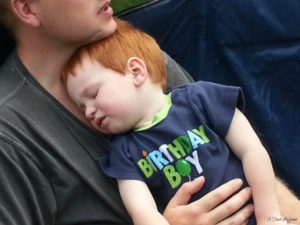 While baby A was with Grandma and Grandpa I was over celebrating her boyfriend's 2nd birthday (I know, I kind of forgot that Mom and Dad were taking her to the zoo that day. Woops!) Happy Birthday little P!
Have a great week everyone!