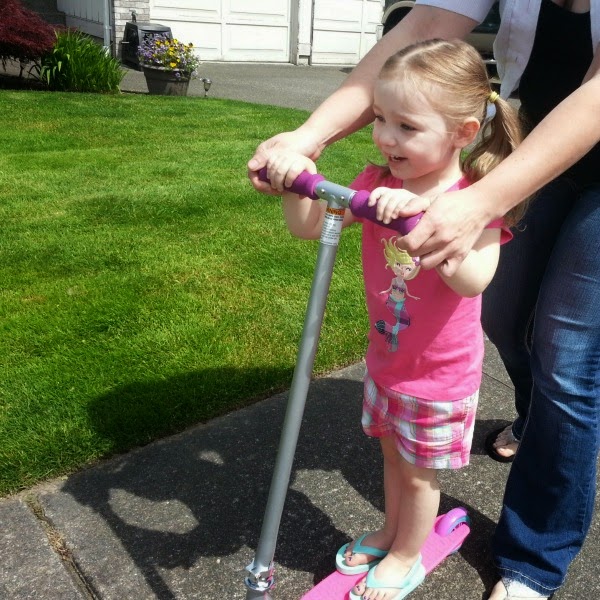 It has been a good week here in Seattle. Beautiful weather and lots of time outside.
Day 135: We went to visit my friend Tristan (mama needed a hair cut) and Little A got her first ride on a scooter. She was totally digging it.
Day 136: Daddy's home! I feel like a broken record, but it seems like Huebie is gone all the time, so I'm always doing "he's home!" photos. Luckily his flight got in pretty early, so we went for a hike after sister's nap. Perfect hiking weather.
Day 137: Just hanging out in the back of the car, waiting for Daddy. She's putting stuff down her shirt, as usual.
Day 138: Even though I'd been home from our trip for a week by this point, and Huebie had been home a few days, she was still all out of sorts (huge lack of sleep this week). So we had a popcorn and movie carpet picnic.
Day 139: Happy Birthday to my dad! He turned 70 on Monday. Little A just wanted her chance at the peanut butter frosting on the cake.
Day 140: First harvest in our garden! It was just lettuce, but it's a start! We're really enjoying having a garden. Little A loves watching the strawberries grow. We just need to keep her from pulling any more off until they're ready.